What position do you hold at HEC? What has been your career path so far?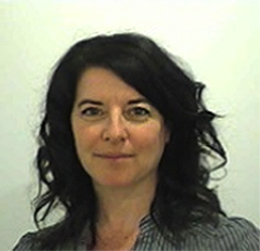 Karine: I am the Coordinator of Business French Courses at HEC Montréal. I first studied French for native speakers, an experience that led me to collaborate with a team of textbook writers to publish teaching materials aimed towards young adolescents from the Province of Quebec.
Alongside my teaching and publishing career, I also had the opportunity to work as a French instructor with adults returning to their academic studies through continuing education.These adults were more often than not new immigrants to Canada, whose mother tongue was not French.
Their specific needs and dedication to improve their competencies in French have encouraged me to pursue studies and research in the field of French as a Foreign Language (FFL), notably at the university level.
Now, equipped with a Master's degree in FFL and after having been for 10 years a Language Advisor at Centre d'aide en français et en rédaction universitaire at HEC Montréal Business School, I am currently in charge of coordinating all Business French credited courses at HEC Montréal.
What does the future hold for HEC - any exciting new programs to share?
Karine: Our Business French Summer School is a stimulating experience that will help to bring the learning of Business French into a rich and hands-on cultural and professional environment.
What about the future of the industry? How do you think study abroad and international education will change over the next 10 years?
Karine: This is a tricky question since we do not know what technological breakthroughs may bring about.
Which study abroad destination is most underrated? Conversely, which is most overrated?
Karine: It is obvious that one thinks about France as the destination to study French However, there are many countries around the world where French is spoken.
The Province of Quebec is a French-speaking community in North America, just north of the American border, with Montreal and Quebec City situated a mere 10-hour drive from New York City or Boston.
Why is language learning and cultural immersion important to you?
Karine: Language is part and parcel of our cultural identity. In order to better understand others, and possibly be part of the same community, be it professional or cultural, it is essential to get to know people and share their daily cultural life. I believe that it is this type of communion that leads to a better communication and rapport necessary to develop harmony.
How have you changed/grown since working for your current company?
Karine: Through my various positions at HEC Montréal Business School, I have had the opportunity to meet students from around the world. These students are always curious, open-minded and eager to share their experiences. I have definitely learned from these students having shared in their experience.
What language have you always wanted to learn and why?
Karine: Through my many insightful and friendly encounters with Spanish-speaking students, I have decided to study Spanish abroad. Even though my Spanish is still rudimentary, every time I get the chance to practice, whether it is in Quebec with some of my students or while traveling with the people who put me up, it is always an enriching human experience.
Describe a time when you felt especially proud to be part of the HEC team.
Karine: I am proud to be part of HEC Montréal, notably when some of its renowned professors and researchers play an active role and publicly defend Quebec environmental, social and cultural issues, such Mr. Jacques Fortin in the field of natural resources management or Ms. Marie-Éva de Villers in her active involvement in the promotion of French in the Province of Quebec.
What is the best story you've heard from a return student?
Karine: I work more with students who are in an exchange program at HEC Montréal than with returning exchange students.
What does your home-country 's culture value that is taught in your program?
Karine: The Province of Quebec, and Montreal in particular, constitute a multicultural society that prizes openness at the very heart of its values. This Business French Summer School at HEC Montréal is built around intercultural relations, with the objective to promote this mindset true to the moral values in Quebec, such as freedom of expression, equality between men and women, respect for others as well as respect for the environment, without forgetting scientific and academic rigour expected in a university environment.