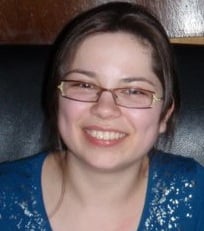 What position do you hold at SAE? What has been your career path so far?
Gerry: I am the student adviser at SAE and I serve as the first point of contact for any student who is interested in studying abroad with us. In the past, I have been involved in short term program design, activity leading for international students in the US and host family placements. I hold a BA from Bentley University in International Studies with a double minor in International Economics and Business Studies and have had my own study abroad experience in Spain in addition to a long list of international travel.
Did YOU study abroad? If so, where did you travel and what inspired you to go?!
Gerry: I studied abroad in Barcelona, Spain during the fall semester of my junior year at Bentley and I so very glad I did. I was motivated to have the study abroad experience by a combination of personal, academic and professional goals, but most of all by the thought that if I did not do it, I would regret it for the rest of my life. So I contacted my study abroad office, gathered the necessary paperwork, checked in with my academic and financial advisers and packed my 40lbs suitcase for a semester in Spain. I encourage everyone who is even remotely thinking about a study abroad program, to explore all options and go for it. As we like to say here at SAE "Don't just dream it, DO it!"
What does the future hold for the SAE - any exciting new programs to share?
Gerry: We are in contact with few institutions in France and in UK. For summer 2013 we are planing to offer study abroad programs in Paris and in London. We will have also our 2 week Andalusian Gastronomy Program in Marbella Spain in co-operation with Les Roches Int. School of Hospitality Management. In Florence we will have special program with Florence University of the Arts where students can explore the design patterns in local crafts and small boutique ateliers.
Which study abroad destination is most underrated? Conversely, which is most overrated?
Gerry: From what I have seen so far, our Italian programs with APICIUS and Florence University of the Arts enjoy the most attention from students and rightfully so. These are wonderful institutions, offering great hands-on programs that are set in bella Italia. Conversely, we have equally great programs in the Paros Island, Greece and Prague, Czech Republic, which are unfairly getting much less attention than they should at this time.
The bottom line however is that the study abroad experience is a highly individualistic event in any student's life and should be tailored to the personal, academic and professional goals of that individual. I always like to tell my students, when in doubt, take the road less traveled because along it you will find something that you can call your own. Happy travels!