Tell us a little about YCI and your role at the company.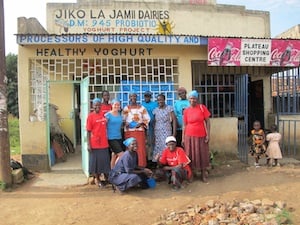 Amanda: Youth Challenge International (YCI) is a leading global youth development organization that promotes youth innovation to drive positive change. Through volunteerism and partnership, we work on sustainable development projects in four integrated sectors: livelihoods, health, leadership and the environment. YCI believes that young people have an important role to play in international youth development and we directly engage youth in creating solutions to the challenges they face.
I recently joined YCI as the Volunteer Program Coordinator in August 2012 and it has been an incredible experience working with our young passionate volunteers, a strong team of local volunteer interns, and our wonderful staff and partners in Toronto, Ghana, Tanzania, Costa Rica, and Guyana. In my role I manage our volunteer program working very closely with all of our volunteers to support them throughout the entire preparation process and make sure that they are well prepared for project. My job includes managing incoming applications, interviewing and selecting candidates, providing them with all project information and resources for preparation, facilitating their pre-departure training, and providing ongoing support throughout their entire time with YCI.
My goal is to make sure we have the best volunteers on board and to ensure they have a valuable experience that contributes to the long-term success of our youth development programs.
How did you get involved in the volunteer industry?
Amanda: As a graduate of The Richard Ivey School of Business at The University of Western Ontario, I specialized in entrepreneurship and have a strong passion for youth livelihoods, micro-finance, and using business for social good. I have been actively involved as a volunteer my entire life working closely with CANFAR (Canadian Foundation for AIDS Research), sports teams and associations, student government, and more. However, I have a unique career path unlike most in the international development and non-profit industry, as I come from a business background, whereas most of my fellow peers went in to accounting, marketing, consulting, or finance.
I realized my strong interest in international development and social entrepreneurship when I worked abroad in Kenya for the first time for three months in both 2009 and 2010 with Western Heads East (WHE). In Kenya, I provided support and training to women's groups starting up a community-based micro-enterprise producing and selling probiotic yogurt to improve the lives of those living with HIV/AIDS. It was a life-changing experience and I fell in love with the country, the people, the culture, and the work that I was doing. My strong commitment and dedication to the WHE project and the community led me to return the following year where I continued to provide business training and support while conducting research on community-based enterprises.
In 2011, I had my first experience with Youth Challenge International as a CIDA-IYIP intern working in Guyana as the Women's Entrepreneurship Project Officer. I worked with Youth Challenge Guyana for nine months where I designed and implemented a new women's networking initiative to train and support over 50 female entrepreneurs. This included business training workshops, networking events, a mentorship program, public engagement opportunities, and the establishment of the Women's Entrepreneurship Network in Georgetown, Guyana.
What makes YCI unique?
Amanda: 1. We are a smaller grassroots Canadian organization focused on using innovation to drive positive change. With over 25 years of experience, we have well developed methodologies and a fresh approach to development as we continually invest in our programming to ensure results and real impact. Because of our size, we are flexible and can make quick decisions allowing us to stay up to date with current trends, cater to our volunteers and the communities that we work in.
2. Our focus is youth, using peer-to-peer learning to educate, inspire, and build young leaders in the communities that we work in. Young people are the future and they have the determination, creativity, and passion to change the world. Young people can relate, connect, trust, and empathize with each other, and they have fresh ideas to solve the world's problems.
3. Our staff and interns. Both in our headquarters in Toronto and our local field staff in Ghana and Tanzania, along with our local partner organizations in Costa Rica and Guyana, our staff and interns are what make us truly unique. We have a small passionate, dedicated, and experienced team that strongly believe in the power of youth to make positive lasting change.
4. We offer a truly unique experience to young people interested in volunteering abroad as they work in small teams with dynamic work schedules in challenging environments. Our volunteers get a ton of responsibility providing them with a tremendous amount of personal and professional development. We have approximately 100 volunteers that go abroad each year with us, so their experience is truly unique unlike other larger NGOs and volunteer abroad organizations.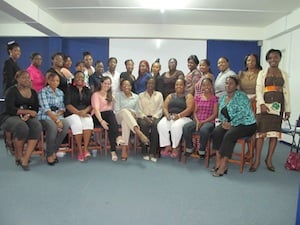 How do you ensure your programs are sustainable and mutually beneficial for you, the community, and the volunteers?
Amanda: YCI's strong partnerships combined with our approach to development and passionate young leaders make our programs sustainable and mutually beneficial for all.
Everything we do is community-driven by our local field staff and local partner organizations that are all aligned with YCI's mission and vision. YCI partners include community-based groups, local or international NGOs, local, regional or central government ministries, development contractors and the private sector.
YCI believes that partnership is necessary to achieve enduring solutions. By sharing and facilitating ownership of programs through partnerships, programs become sustainable by local actors. Partnership also facilitates results that could not be achieved by a single partner operating alone and reduces duplication of efforts, which promotes a more efficient use of skills and resources.
Our local volunteers play a critical role in the sustainability of our programs as well. Local volunteers provide a tremendous amount of support to our international volunteers in the areas of translation and cross-cultural communication, community integration, mobilization of youth, designing and facilitating workshops, and more. These local volunteers also bring fresh new ideas from a local perspective to ensure that our programs are appropriate and relevant to the community for the purpose of sustainability.
What does the future hold for YCI?
Amanda: YCI is continuously working hard to improve our programs and our impact in the field while providing a challenging, dynamic, and valuable experience for our international volunteers. As we move forward in to our 25th year of operation, we are adapting to new trends and further developing our programs to ensure that we continue to build strong leaders around the world.
A big focus of our organization moving forward is in the area of youth livelihoods to ensure that young people are healthy and have the skills, knowledge, support, and opportunities to gain meaningful employment. With unemployment being one of the biggest problems facing youth today, we strive to be a leading youth organization focused on livelihoods.