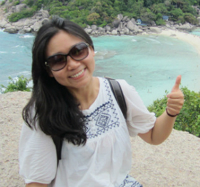 What position do you hold at Minds Abroad? What has been your career path so far?
Zoe: I am the coordinator of China based programs conducted by Minds Abroad, a study abroad organization in Asia that combines traditional classroom education with innovative academic excursions as well as activities pertaining to internship and service learning. In my capacity as a program coordinator, I mainly help with the sound implementation of study abroad programs in China.
I am in charge of program planning and in the process, I work in conjunction with our university and other institutional partners to ensure that participant students do not face any language barrier and at the same time, have a stimulating and fun-filled learning experience. I also closely work with our partner NGOs to help our volunteers fully engage in service learning activities.
I am also in charge of leading excursions to various cities and countries in and around China's Yunnan province, where our office is located. Cities and countries I have brought students to are Beijing, Shanghai, Vietnam etc.
After graduation, this has been my first job so far. I started my career as a program associate at Minds Abroad and was eventually promoted to the post of a program coordinator after I gained substantial, hands-on work experience at the organization.
What does the future hold for Minds Abroad - any exciting new programs to share?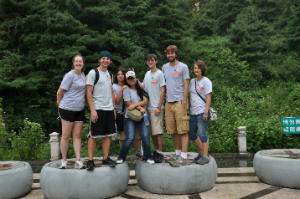 Zoe: The future holds great prospects for Minds Abroad. While many of these programs combine classroom education with volunteering and service learning activities and educational excursions, many are just travel only programs which involve trips to places of historic and cultural interest.
Some of these programs are open to Chinese students only. We are also contemplating on devising bilateral cultural exchange programs by virtue of which Chinese school students will have a chance to visit the US and the US school students will be brought to China so that they gain a deeper understanding of the Chinese culture. This will be a great way to cement China's relationship with the West.
What about the future of the industry? How do you think study abroad and international education will change over the next 10 years?
Zoe: The future of the study abroad industry definitely looks promising. There has been evidently a change in trend in the current study abroad industry. Now many international students are aiming to explore countries like India and China.
We are living in the age of globalization and the breakneck speed in which China and India are progressing, they will attain superpower status in no time. These two countries have already become popular study abroad destinations in the world and in 10 years down the line, more and more international students will be flocking to China and India to master the local languages, as it will help them make the best use of the employment opportunities that these two countries have to offer.
How have you changed/grown since working for your current company?
Zoe: A positive attitude towards every situation and excellent communication skills as far as English is concerned are at the center of my role as a program coordinator. I have grown more confident in terms of communicating my ideas and voicing my opinions to our institutional partners and international students who are in the process of participating in our programs in China.
I have learnt to take positive criticisms into my stride and work around them in order to better myself as a human-being as well as an employee. I have become more open and adaptive to foreign cultures and have learnt to appreciate diversity in the process. I have also earned respect and lifelong friendships of many American students in the process, which is also at the bottom of our programs.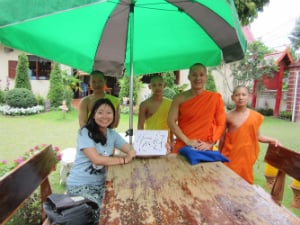 What does your home-country's culture value that is taught in your program?
Zoe: The rich culture of China, including its myths, folklores, artistry and philosophy, has fired up the imagination of poets and philosophers all around the world. The richness and profundity of the Chinese culture are mainly due to its inclusiveness and integration of other cultural elements into its own.
The Chinese in general are great sticklers for age-old traditions. They are famous all over the world for their celebrated cuisines, hard-work and promote a reserved, polite style of interaction between individuals. Our China based programs aim to unravel all these cultural nuances and much more.
Through classroom based learning and structured activities in form of volunteer placements, internship, homestay and language exchange opportunities and academic excursions, our programs give students an all-encompassing insight into modern day China as well as its traditional past. That is why our students visit both its highly developed metropolises and its interior, its heartland in central and western China.