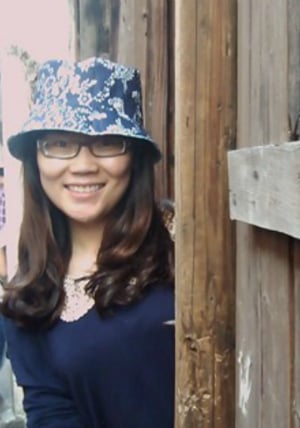 What position do you hold at Go Abroad China? What has been your career path so far?
Lena: I am the Program Assistant in our sales department serving as the first point of contact for clients. Helping them to find appropriate programs relevant for their experience while maximizing the value of their budget no matter how small. I interact with them to ensure that they feel safe travelling to China. I also manage communication with parents.
I have been an English & Chinese Tutor for 3 years teaching Chinese SAT, TOEFEL, GMAT and foreign students Chinese as a Second Language. I have also been a Course Consultant & Interpreter for 2 years. I was selected by GAC because I have the skills and expertise necessary to help students make the choices that maximize their expectations and prepare them for the job market.
Did YOU study abroad?! If so, where and what inspired you to go?
Lena: I studied abroad in Australia for a year at the University of Queensland. This means an array of experiences, especially increasing my English Language proficiency. Being a former participant of Study Abroad, this gives me much empathy dealing with participants and insight into satisfying the needs of clients and making arrangements to prevent stress during and after the program.
I was inspired to travel abroad because I wanted to experience a different perspective to studying English especially in practicing and mastering the language. I also became fascinated with Australian History and culture, which was what motivated me. My next target is France!
What does the future hold for Go Abroad China - any exciting new programs to share?
Lena: Variety they say is the spice of life! It is our target to keep introducing varieties and we always achieve that.
For the decade and half that GAC has been around, we don't just bring programs to the market but we consulted a lot of experts in order to design the programs in order to make them worth the participant's investment.
Our freshest program is Business Studies in Peking, Tsinghua, and other top universities. It includes all aspects of Business Course modules like Marketing, Accounting, Finance, Human Resources, etc. Each branch is branded to equip participants with an Understanding of Chinese Business models, Contemporary Business Best Practices, Working with Chinese, and how to survive Globally - especially in the Chinese market as an entrepreneur or as a business executive leading a foreign company. Participants will be equipped with traditional business acumen more than it is taught elsewhere in the world. It also has very special features of internship and immersion. Products from this program are networked to permanent job offers in China.
We are also completing final negotiations with 9 more universities spread across China's provinces for our Chinese Language Programs, Gap Year programs and Business Programs.
We have just added 57 more Multi-National companies to our hub of organizations this brings more advantage to our clients such that they have a lot more variety of companies and positions to select for their internship. We are also able to fix participants into internship slots within a matter of few days.
What do you believe to be the biggest factor in being a successful company?
Lena: Customer satisfaction, Efficient & effective corporate management systems, Program Flexibility & Tailored Services and lastly affordability & Cost transparency are the biggest factors we count as making us successful. We do these better than any other service providers in the Study/intern Abroad industry in China. As far as China is concerned, we know the terrain much better.
Describe a time when you felt especially proud to be part of the Go Abroad China team.
Lena: For me, every successful completion of a participant is an accomplishment which brings me much joy and fulfillment especially when I am reading through their reviews, comments and watching their Video testimonials. I will share a much recent one with you.
3 participants From United States of America completed their One-Year-Internship in china on the 24th of April 2014 and according to their Visa schedules, they have 1 week extra to finalize their experiences and return home. They paid a visit to our office one noon and almost in tears that they could not leave China because they are so attached to their host families this touched our emotions so much.
We asked them to give us a few days to figure out the best approach. Fortunately, our General Manager intervened and extended their visa for an extra month. This and a couple other stories keep me always smiling at work