What position do you hold at GapGuru? What led you to join their team?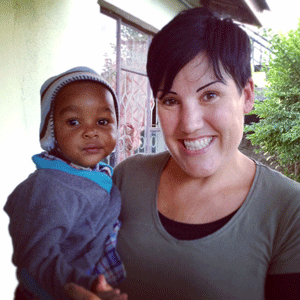 Kirsteen: I am a Gap Year Advisor. I talk to people about their gap year plans and I offer advice and guidance to ensure that they choose a volunteer program or internship which matches their interests and experience.
I started working for GapGuru in January 2011. I had previously spent several years working for various travel companies (booking round the world flights, hotels, day trips and adventure tours).
In 2010 I spent 3 months volunteering in Mombasa and after I returned home from Kenya I applied for the Gap Year Advisor position at GapGuru. I was keen to work for GapGuru as I loved their ethos – 'Journey with a purpose'.
What makes GapGuru's programs special?
Kirsteen: Our programs are special as they offer participants the opportunity to work in underprivileged communities, helping those in genuine need, whilst also building their own skills, confidence and experience.
Our programs are fully supported by our UK and in country teams. We ensure that participants are as prepared as possible for their time abroad, and in each destination we have at least one volunteer coordinator on hand to offer advice and support.
What's your favorite story of a student's experiences on a GapGuru program?
Kirsteen: In April of this year a volunteer called Sha'nesu participated in our Tanzania Encompassed and I loved reading her blog and seeing her photos!
Sha'nesu fully embraced her role as a volunteer teacher at a primary school and she even got the children to perform in a play which she had written. She also tried local foods and learned some Swahili.
As part of the Tanzania Encompassed Sha'nesu climbed Mt Kilimanjaro and during her time in Arusha she went on several hikes to help her prepare for the Kili trek. She also visited the Arusha waterfalls and went to her first Kundalini yoga class.
I knew that Sha'nesu enjoyed her experience on the GapGuru program and it was great to read her feedback at the end of her time in Tanzania - "This project was perhaps the best decision I've ever made.
The safari, the teaching, sight-seeing, engaging in activities with other tourists such as hiking, making new friends and not forgetting climbing Mt. Kilimanjaro; everything was spectacular and I would recommend this project to anyone.
There were ups and downs, of course, but nothing can compare to the memories I created in Tanzania! I will never regret going on this adventure!"
What do you think is the most common misconception about gap year travel?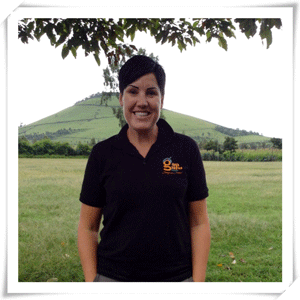 Kirsteen: Some people think that if you take a gap year you have to spend the whole year abroad, however most of our volunteers join a program for 2-6 months and very few people spend the whole year abroad.
People also assume that volunteering abroad will be expensive, however we have programs to suit all time frames and budgets.
What tips do you have for students if a gap year trip would be their first time abroad?
Kirsteen: For the majority of participants on our programs it is their first time abroad (without family or as part of a school trip) and naturally most of them are nervous about their trip.
We provide a detailed briefing pack and we invite all participants and their parents to attend a pre-departure meeting at our office in Newbury (for those who are unable to attend the pre-departure meeting we will arrange a phone call at a convenient time).
At our pre-departure meeting we give helpful travel tips and advice about health and safety, as well as specific country information. It is always interesting when you see participants (and their parents) arrive at the pre-departure briefing looking anxious, however they leave a few hours later looking reassured and more relaxed!