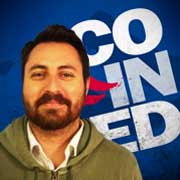 Did YOU study abroad?! If so, where and what inspired you to go?
Cristian: I did a one-year exchange program in South Africa when I was 17 years old. It was the most challenging and exciting experience I've ever had. Two years before, a friend of mine received an exchange student from Japan named Kana, and of course I got to spend time with her every time we got together.
When I saw she was living in Argentina, her whole experience made me want to have the same experience for my life. That was what inspired me. From that moment on I nearly drove my mom insane, asking all the time to enroll me in that kind of program. She finally did, and I ended up living that great year overseas.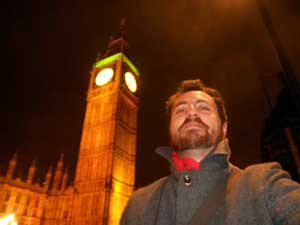 What country have you always wanted to visit?
Cristian: Instead of naming a country, I will name a city, which was the place that I had always wanted to visit, and that city is New York. The main reason was that when I was growing up during the '80s, I had a feeling that if anything was happening it was actually happening in New York: cultural activities, interesting people, fashion, music, theater, movies, etc.
So in 2009, I was able to see it for myself, and it was everything I expected it to be, and even more. It didn't disappoint me at all! I was able to experience what I wanted, attend a Broadway show, walk through Central Park, and even buy the New York Times and read it while sipping a latte. It was amazing.
Why is language learning and cultural immersion important to you?
Cristian: It expands your horizons, and gives you a new perspective on life. I could not think of an experience that would help you learn a new language better than travelling to a new country and being able to see that new culture from the inside. I always compare cultural immersion to when we are toddlers and learning our mother tongue: as kids we learn without knowing we are learning, and that is what happens when you learn a foreign language immersed in a different culture than your own.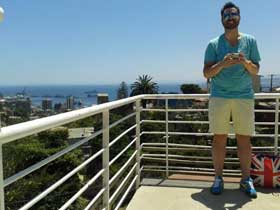 Nowadays it is difficult, due to globalization, to be fully immersed in a new culture, as you probably will travel with your personal computer, and use the Internet to talk with your family, and you will speak in your own language from time to time…BUT it will still be a life-changing experience all together.
How have you changed/grown since working for your current company?
Cristian: Working for COINED has been the perfect job for me. I love traveling and I love being in contact with different cultures, and that's what I do on a daily basis. Having lived an intercultural experience myself allows me to be more understanding of the students we receive every week at our school.
Some of them find it difficult to adapt or to learn the language. They go through some kind of culture shock, and I can relate to that and help them cope with those situations. For me, personal growth lies in continuing to have these amazing intercultural experiences though our new participants every week.