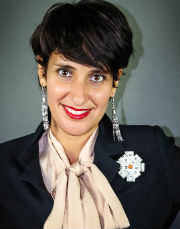 Did YOU study abroad?! If so, where and what inspired you to go?
Enrica: Yes, I studied abroad at the Fashion Institute of Technology in New York. I was curious about fashion worldwide and interested in learning different aspects of the apparel industry. My experience was extremely positive and inspiring.
Studying abroad is a unique opportunity to learn and to grow both professionally and personally. I believe that each student that has this unique chance should definitely challenge him/herself with it. Being in contact with a different culture and language will enrich both your sensibility toward the reality around you and also help you enhance your skills and talent.
Coming from Italy, which is one of the leading countries in fashion design and production, I was pushed to discover an innovative and fresh look on the fashion world. I am still thankful that I had the chance to have such an amazing experience.
What does the future hold for SRISA - any exciting new programs to share?
Enrica: I've taught at SRISA for nearly a decade. In the past ten years I've seen the program grow leaps and bounds. I'm particularly excited that our fashion programs continues to attract students from around the world, and that we are adding new courses to the curriculum. We want to give students every possibility to discover the various facets of fashion, from design to patternmaking to marketing to merchandising.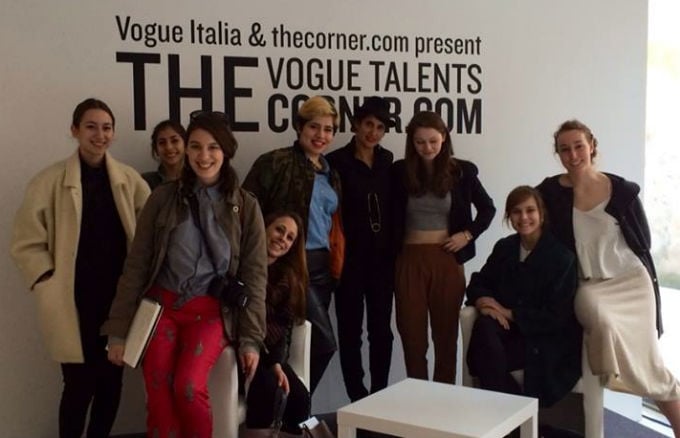 This year we will launch a new course in Fashion Marketing as well as New Media Communication, and more seminars on Fashion PR and Fashion Styling.
What was your favorite traveling experience?
Enrica: My favorite travel experience was definitely my trip to New Zealand last Christmas vacation. I decided to travel alone to visit and explore this beautiful country. It was a wonderful experience that I will never forget.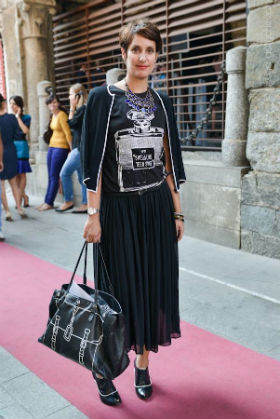 I have traveled a lot in my life, as it is one of my favorite pastimes. I have visited most of Europe for leisure and to see major art and fashion exhibitions. I have been to the United States both for work and pleasure; and I have enjoyed all of my trips.
The New Zealand trip though was quite special. It gave me the chance to see a new world and get in contact with a rich and unique culture. Not being able to stay far removed from the fashion world even on vacation, I was lucky enough to catch a major fashion exhibition in Wellington, where the focus was on dresses made with unusual materials, truly unique.
What does your home-country's culture value that is taught in your program?
Enrica: Studying fashion in Italy represents a rare occasion to be in contact with one of the best realities of the fashion industry. Not only are the students exposed to the precious history and art of Florence and Italy but they also experience the contemporary Italian Fashion scene.
My job as a fashion professor is to make the students feel a part of the history they are studying; whether it's organizing field trip to museums, exhibitions, and textile trade shows. I also work to get the students in contact with local designers and to attend Milan Fashion Week, one of the most coveted invitations and learning experiences by far.
The quantity and quality of information and inspiration that the students can get in Florence is insuperable; craftsmanship was born here and fashion shows - as we know it –began here in the heart of the Renaissance city.