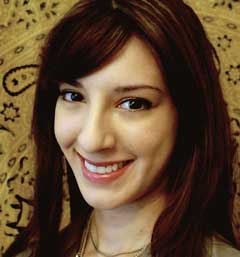 How do you think intern abroad and international education will change over the next 10 years?
Aiyana: I think that international internships will become much more commonplace, kind of like studying abroad is now. We live in an increasingly globalized society and being able to work and interact with people from all over the world is an essential skill.
At the same time, finding employment right after graduating from college doesn't appear to be getting any easier. I think that students and recent graduates will see that with an internship abroad, they can have an experience similar to a traditional study abroad program and simultaneously pursue their career goals.
Which intern abroad destination is most underrated? Conversely, which is most overrated?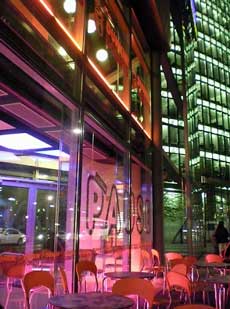 Aiyana: Which countries are underrated? Any country outside of Europe! I totally understand why interns and students want to go to Europe but there are so many other wonderful countries that we offer placement in. Sometimes people aren't aware that certain countries are really flourishing in a particular field so they never consider interning there.
Who knew that Vietnam was a great place for computer engineering or that Australia is perfect for psychology placements? Part of my job is informing students about which countries would be suited to their field of interest. I love when I'm able to get a student really excited about doing an internship in a country they might never have thought had what they were looking for!
What was your favorite traveling experience?
Aiyana: I have had many life-changing experiences abroad, but I think that participating in everyday life abroad is what's stuck with me the most. Observing and engaging in the same everyday activities that residents do was more eyeopening to me than say, visiting a popular tourist destination (not that I didn't also greatly enjoy those!).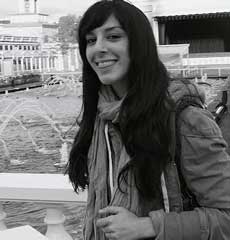 Simply living my life in another country is what really changed my perspective in the long run. However, I will say that being a part of a Swedish crawfish eating party was one of the more interesting things that's happened to me overseas!
Describe a time when you felt especially proud to be part of the World Internships team.
Aiyana: Since I'm usually the first person on the World Internships team to interact with potential interns, I'm always aware that I have the opportunity to change lives!
I feel proud anytime one of our program coordinator tells me that they've found a great internship for a student I've gotten to know well. I'm always really excited for them and really proud of all of our coordinators for finding them an internship that I'm sure they'll love.