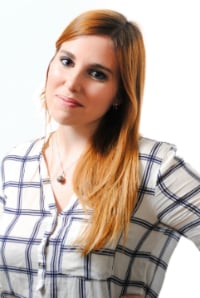 What position do you hold at Come2England? What has been your career path so far?
Giada: I'm currently the Team Manager at Come2England. I started my career here in 2012 with a two month internship. Initially, I was responsible for the Italian market -- providing assistance to people desiring to come to London seeking a job, English courses and accommodation.
After my internship ended, I became the Customer Service and Sales representative for both the Italian and Spanish markets. Within a few months, the Come2England business increased, thanks to the launch of a new internship service!
We had a team of young professionals and I was very honored to manage such an diverse group! After two years, I must say I am very proud to be part of the Come2England team and I hope we continue helping people fulfill their dreams of coming to London (without all the hassle!).
Did YOU intern abroad?! If so, where and what inspired you to go?
Giada: Absolutely! In fact, more than once :) My first internship experience abroad was in Spain. I stayed for three months in Jerez de la Frontera, a village in Andalusia where I worked for a local NGO. I was managing international projects and helping Spanish students have a smooth internship experience (thanks to the Leonardo da Vinci scholarship!).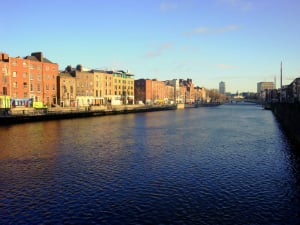 Aside from assisting with the candidate selection process, I was also involved in the linguistic preparation for the group of Italian students. It was an amazing experience for me, not only because I was actively involved with international projects, but also because I had the chance to work with young people like myself.
After interning in Spain, I decided to look for a job abroad and I landed in the UK! I applied for an internship position with Come2England and I am still here two years later!
What language have you always wanted to learn and why​?
Giada: At the beginning, my priority was to learn English, that's why my first international experience was in Dublin, where I had been an Erasmus student for a year.
After graduating, I decided that English wasn't enough and I wanted to learn another language to be able to speak with a wider variety of people. Spanish was the best choice for me and I moved to Alicante for few weeks to attend an intensive language course.
Right now, I'm feeling braver and willing to explore different cultures and countries so I've just decided to enroll in an Arabic course! I know it will be a challenge for me as this language is very different from mine, but with the right motivation I believe anything is possible!
What unique qualities does your company possess?
Giada: Come2England is an amazing start-up. Our team is comprised of young professionals coming from different countries and we all have different backgrounds. I believe that our best quality lies in our diversity.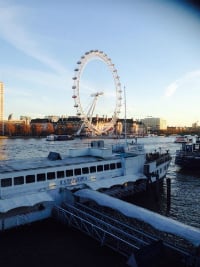 We are always able to understand our customers and advise them with the best solution possible. We always try to do our best in order to have happy and satisfied customers because in the end, their success is our success!
Describe a time when you felt especially proud to be part of the Come2England team.
Giada: After two years, I've collected many different stories and experiences from my customers. Some of them are now my friends and their individual success has been my biggest satisfaction.
I remember a group of three young Italians who came to London looking for a job at the beginning of my career in Come2England. It was my first time dealing with a group -- it was a lot of hard work to figure out a way to make them all happy with accommodation and throughout the job search! Thankfully, in the end everything was perfect!
They secured a room in a nice apartment (which was well-connected to the city center) and landed a job in just a few weeks! I'm proud to say I'm still in touch with them. One is now a chef in a prestigious hotel and the other two treasure of their experience in London and got jobs back in Italy!