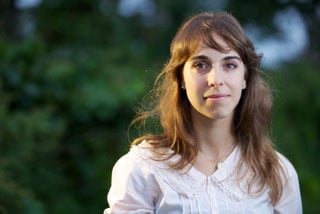 Did YOU study abroad? If so, where and what inspired you to go?
Ellen: Yes, I studied abroad for a year at Ritsumeikan University in Kyoto, Japan. I didn't know much about the country or culture until I became friends with a Japanese exchange student my first semester at my US university, after that, I couldn't stay away!
What country have you always wanted to visit?
Ellen: I desperately want to visit Greece. The old Greek legends and myths of gods and men fascinated me as a child, and I'd love to tour the islands where they purportedly took place.
What do you believe to be the biggest factor in being a successful company?
Ellen: I believe it's important for the employees of a company to be passionate about what they do. In Panrimo's case that's giving people the chance to connect with world cultures, and luckily all of us are extremely passionate about traveling and learning from the experiences we have while abroad.
What does your home country's culture​ value that is taught in your program?
Ellen: American culture puts great value on independence and open-mindedness, both of which are core facets in every Panrimo program. Panrimo encourages students to challenge themselves and broaden their worldview by experiencing new countries, languages, and people. It's all summed up in our slogan: Take the Journey.