Did YOU study abroad?! If so, where and what inspired you to go?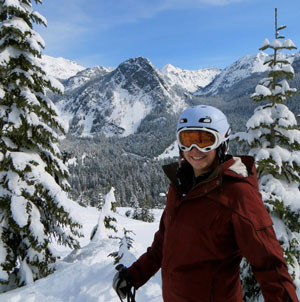 Catherine: I studied abroad in Buenos Aires, Argentina in 2011. After having spent time volunteering in Salta, Argentina, I wanted an opportunity to experience the city life of Buenos Aires.
Having spoken Spanish for the majority of my life, I knew I wanted a Spanish speaking country, and although I have always enjoyed Europe, I was interested in exploring a city outside of Europe.
Buenos Aires gave me the Latin culture that I wanted, as well as the European city architecture and design that intrigued me. It was such an amazing experience which ultimately brought me back to pursue a career and a life here in the city.
What country have you always wanted to visit?
Catherine: Traveling has always been a big part of my life. Since I was little, my parents always emphasized the importance of traveling and experiencing new cultures. I have been to 4 different continents but I have always wanted to visit China.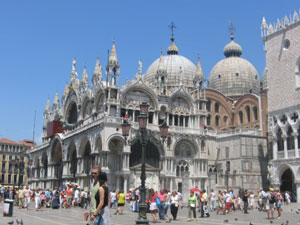 I have visited both Spanish and English speaking countries, but I believe it could be an amazing experience to travel to a country that I have no language background, nor cultural experience.
Trying new things is a passion of mine and I believe it would give me the chance to step out of my comfort zone and see a culture through completely fresh eyes.
Why is language learning and cultural immersion important to you?
Catherine: As the world is evolving and changing, the availability of travel has become more and more open. There are people moving from country to country for new opportunities and experiences. For me it is crucial that we build relationships with people from all over the world in order to create a more united front.
This may sound idealistic, but I believe that by learning languages and immersing in new cultures, we are able to create unique and stronger relationships with others. People are much more willing to communicate and help one another if both make an effort to understand each other on more than just the basic levels. By speaking another language, you open yourself up to so many opportunities for understanding.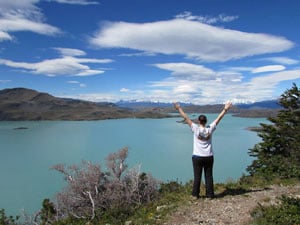 What was your favorite traveling experience?
Catherine: When I was in the fourth grade, my grandmother decided she wanted to take a trip with the entire family. This mean 25 aunts, uncles, cousins, brothers, sisters, mom, dad and me all on our way to Africa!
We spend 3 weeks on safari through Kenya and it was amazing. I had never heard Swahili before and was amazed at how fun it was to learn.
We saw a wide variety of exotic animals and saw beautiful landscapes. It was such an amazing experience to share with my family. It was great to be somewhere that I didn't know the language and had to figure out a way to communicate with the locals.