What do you believe to be the biggest factor in being a successful company?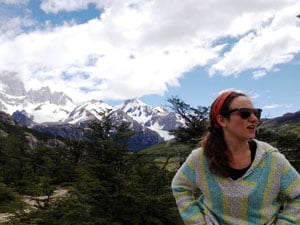 Ariel: I think the biggest factor to being a successful company is customer service. Each happy client contributes to long term improvement and growth as a company.
What country have you always wanted to visit?
Ariel: I have always wanted to visit India. The variety of culture, sites, and experiences available have always drawn me to the country. I love Indian food, as well!
What was your favorite traveling experience?
Ariel: I motor scootered to Mai Chau from Hanoi for a weekend in Vietnam in 2012 and stayed in a homestay in a cabin on stilts. The family had two little children and they cooked us meals and we hiked during the day. The town had a very interesting history and the views were stunning. I will never forget this weekend trip.
What unique qualities does your company possess?
Ariel: As we are just located in Buenos Aires, we have the most knowledge of the city. We provide a unique service of being available to participants 24/7. Coordinators attend activities weekly and accompany participants to internship interviews, the doctor, etc.