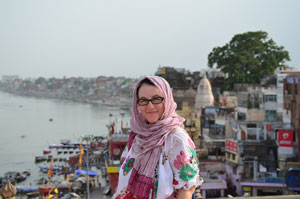 What does the future hold for if i could... any exciting new programs to share?
Lindy: We are tremendously excited to grow the program. Currently internships are offered in Cape Town, South Africa and New Delhi, India with plans to add Kolkata as a second Indian destination, followed by a Latin American city - to be revealed in 2015!
As our internships have a specific development sector focus, participants can work with a nonprofit while engaging with specific socio-economic and social justice issues. Most of our interns are passionate about careers in the development and humanitarian sectors and want to work with purpose.
if i could… enables our interns to see first hand the challenges of poverty, inequality, poor education, health and sanitation and they can serve and help, while applying what they have learned in university to a real-life development setting. Our interns can give back in a meaningful, tangible way to those less fortunate and this spirit of generosity and giving is empowering.
What about the future of the industry? How do you think intern/volunteer abroad and international education will change over the next 10 years?
Lindy: As the world becomes more and more interconnected and social media and technology empower us to connect, interact and engage, 'overseas' has become less distant, unknown and foreign. We can now connect effortlessly, in a very immediate personal way, with other world citizens through technology. We can go overseas virtually! This may, in future, change the way interns and volunteers consider destinations, and traveling.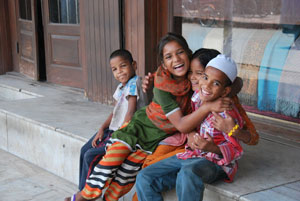 Interns and volunteers may also look to more exotic, unusual destinations and ways of exploring and experiencing other cultures.
Technology will play an even more vital role in how we live, work and experience our world. Travelers' desire for more customized, meaningful travel may increase and the search for meaning and purpose in the world of work will continue and intensify.
We may see an increased desire from more graduates to escape their comfort zones, pursue their dreams and fulfill their aspirations through exploring the world and traveling, giving back through community service, all while actively developing their skills and careers through meaningful internships.
Which intern/volunteer abroad destination is most underrated?
Lindy: India is most underrated as a destination, with the city of New Delhi in particular being a wonderful base to gain valuable work experience for development sector students and social development practitioners. For those wishing to intern abroad and do some traveling, India is a real lucky-packet full of delight and new sensations.
From the beaches of Goa, the ghats of Varanasi, lakes of Kashmir, waterways of Kerala, mountains of Ladakh and Leh, temples of Tamil Nadu, deserts of Pushkar and palaces of Rajastan, India offers diversity and richness of experience beyond one's wildest dreams.
If India fascinates you and you are open for adventure, coupled with a meaningful work experience for a nonprofit doing valuable community and social justice work, then consider New Delhi as an internship destination!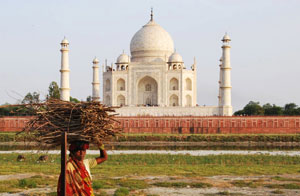 What is the best story you've heard from a return student?
Lindy: We hear often from our interns how participating in our program has changed their lives through giving them a completely new perspective of what it's like to live and work in a developing country. Cape Town is one of the most beautiful cities in the world to live and work, and our interns just fall in love with this city.
The landscape is spectacular, with Table Mountain right on your doorstep, wonderful outdoor activities, nature, world class facilities, good transport and infrastructure, great beaches, nightlife and restaurants, cultural richness and very friendly people. I hear again and again "I don't want to leave!", "How can we extend our stay?" and "I'm coming back!". The best story I heard is a return student coming back to marry, as she had fallen in love with a South African.
What does your home-country's culture value that is taught in your program?
Lindy: Ubuntu (/uːˈbʊntuː/ oo-buun-too; Zulu/Xhosa pronunciation: [ùɓúnt'ú]) is a Nguni Bantu word meaning "human kindness." It means "human-ness," or "humanity towards others". It speaks to the bond between all humans and the sharing and warmth within community.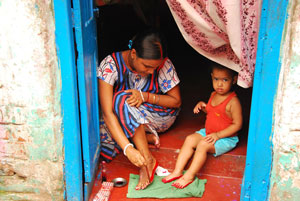 Ubuntu is depicted in sincere warmth, love and sharing and with how we treat others, strangers, friends and members of our community. With Nelson Mandela being South Africa's philosophical and moral icon, the spirit of Ubuntu is a way of being for South Africans and so important to how we welcome people into our country and homes.
Our if i could… program is underpinned by the values of Ubuntu and we welcome and encourage our visiting interns to become part of our 'family' when they travel to South Africa.
We take them under our wing, care for them, guide and encourage them and make sure their experience in the 'Mother City' is life-changing in the most positive, profound way possible. We also promote Mahatma Gandhi's principles of non-violence and truth in all situations.
Our work with organizations in both Cape Town and New Delhi is driven by the desire to work authentically, support non profits that are addressing poverty and inequality in a meaningful, sustainable, tangible way and in so doing, give back to community and contribute to a more just, equitable society.