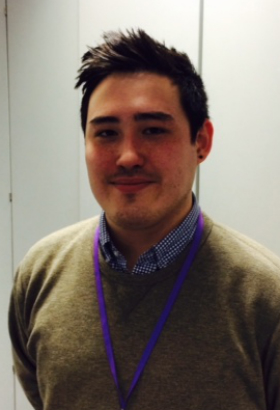 What position do you hold at Twin and why do you like working there?
James: I am the Senior Travel Advisor at Twin Work & Volunteer. The reason why I joined Twin is that I attended their Language Assistant programme in China, and stayed out there for 6 months back in 2008. I had the time of my life over there, and I stayed in touch with Twin during my university studies. That's how I ended up joining the Twin team. I enjoy working for Twin because I know from experience that they provide excellent quality cultural exchange programmes, as well as international internships and volunteering opportunities.
Have you participated in meaningful travel abroad? If so, where and what inspired you to go?
James: Yes, I have travelled both China and France extensively. As I mentioned above, I spent 6 months teaching English in Shanghai where I also visited Beijing, Hangzhou and Huangshan. I worked in a school as a language tutor, and the children were such a good laugh to work with.
The reason why I decided to travel to China was because I am half Chinese, but I never had travelled there so I decided to go and experience the other half of my identity. In the end it was completely worth it, as I learnt so much and had the time of my life. China is a country where you will inevitably experience a plethora of things for the first time, and it is a brilliant, challenging place to visit.
What does the future hold for Twin - any exciting new programs to share?
James: Twin has recently been awarded the right to sponsor Tier 5 visas for eligible non-EU engineering graduates to come over to the UK and attend a work experience in their field of studies. This is a truly exciting prospect, as this provides us with the chance to provide proper opportunities to hard working graduates from around the world, both benefitting the UK as well as the customers themselves. To add to this, we have also added a wide range of intriguing volunteering programmes this year, ranging from our Big Cat Conservation volunteer project in South Africa, and our Lemur Research volunteer project in Madagascar.
How does your organization differ from other ones in the industry?
James: Twin Work & Volunteer is unique in the fact that we offer high quality paid work experiences, teaching cultural exchanges, unpaid professional internships and volunteering opportunities in both conservation and community work. The fact that we offer such a wide spectrum of programmes means that anyone looking for an opportunity in which they can develop their skills, or have a unique life experience can find the right programme for them in one, easy to access place.
What is one thing you would tell any future participant?
James: When you decide to book with Twin, you are going to be looked after by a team of experienced travellers, who all have their own unique advice to pass onto you to help properly prepare you for your adventure you have committed to. Speaking as a happy customer turned team member of Twin, I can assure you that you will be in safe hands.