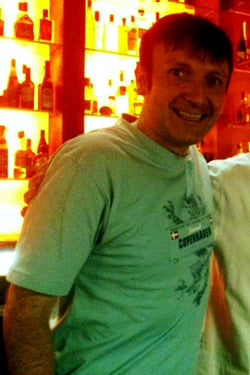 What position do you hold at Instituto Hemingway? What has been your career path so far?
I am the director and I also hold a bachelor degree in psychology. I have a passion for traveling around and making things easy and enjoyable for everybody. I honestly think that having experiences overseas has a deep impact on personalities of all types and upgrades the resumes of each one. I think that the world is small but the only thing we need to do is get some motivation and leave fears aside. We only have one life to enjoy. We will have time to stay at home when we get old.
Why is language learning and cultural immersion important to you?
Jose: I think it is important because you get another soul, you open your heart and have more confidence in your self and tolerance. It is the fastest way to understand culture and people. Otherwise you will always be a tourist with the eyes of an adult but not with the eyes of the child you have inside that has an interest and curiosity for everything. Nowadays we live in multi cultural ethnical religious societies and the more languages you know the richer you are, more complex and adaptability in terms of learning life.
What was your favorite traveling experience?
Jose: I have learnt from my wide range of visits to different countries all over the world, unique experiences that took place in cities that are not promoted so much in terms of marketing. At the end of the day many tourists go to places they have seen or read on media. Why not going to places that are not so crowded with foreign tourists?
This is what I do when I travel, not going to places where other foreigners like me would go because, one thing is where foreigners go and a different issue is where local people go and that does not fit in. In massive touristy cities everything is more expensive, less authentic and less dedicated to you as a tourist.
What unique qualities does your company possess?
Jose: Fantastic prices for everybody, irrespective of age, time of the year or academic background. We open all year round, answer questions in 24 hours max. and guarantee a unique experience. We also have Skype interviews before coming to our programs to avoid all problems of adaptation.