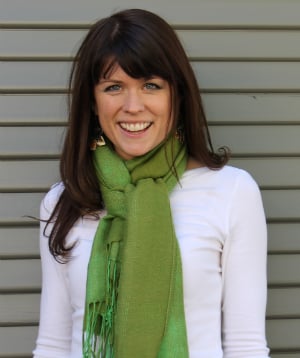 What position do you hold at Sol Education Abroad and why do you like working there?
Elisha: I studied abroad with Sol in Oaxaca, Mexico during the spring semester of my junior year in college. I absolutely adored the program and it helped me to secure a degree in International Studies with a minor in Spanish. I've been working with Sol for almost 2 years and the experience has been incredibly rewarding. My current role is in recruitment, student advising, and transfer credit processing. I am thrilled to be a part of helping students overcome barriers and embark on life-changing experiences abroad!
How does your organization differ from other ones in the industry?
Elisha: Our onsite directors and host families are the heart and soul of our program. Since we offer programs in just four locations, our ties run very deep in those areas and our students gain an experience that is very authentic and immersive. We also keep the group size small, no more than 35 students per session. The smaller size allows the students to bond with each other, their directors, and professors. It also allows for more customization and individual attention for each specific student. Our mission statement at Sol is that we strive to treat each student the same way that we wanted to be treated when we studied abroad. We're serious about that!
What is one thing you would tell any future participant?
Elisha: Don't be afraid to ask questions or make mistakes. It's a very natural part of the learning process! Success is not having impeccable pronunciation or knowing every textbook fact about a country. Being successful on a Sol program is measured by the ability to eat more food than you ever thought you could eat, laughing in the streets, dancing to a new beat, a quiet moment with your host mom, a light-bulb moment in the classroom, learning a regional phrases and local slang, and stepping outside of your comfort zone to experience something new and exciting!
How does going on a gap year with Sol Education Abroad prepare young people for college?
Elisha: The gap year is becoming increasingly popular among transitioning high school students, because it allows for a wealth of self-discovery and a period of maturation that really strengthens the student's academic and personal endeavors post-college. Our gap year students embark on the program with a willingness to try something new, to discover, learn, and grow.
Seeing them progress through the program, building strong ties with their host families, other international students, and the community, we are able to witness a transformation in their maturity, openness, and their own sense of identity. It's incredible! All of these things help contribute to preparing the student to be self-sufficient in college. In our exit evaluations, we have had so many students share about how grateful they are for the experience, how it helped them to grow in responsibility, fostered an eagerness to learn and explore, and helped them to have more patience and understanding.