What position do you hold at CIEE TEFL? What has been your career path so far?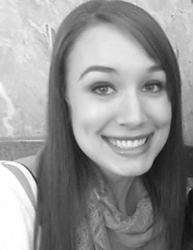 I am the CIEE TEFL Program Coordinator at CIEE. I graduated from Ohio University in 2012 with degrees in African Studies and French, and a certificate in The Global Leadership Center.
After getting TEFL-certified, I taught English to elementary students at an academy in Yongin, South Korea from February 2013-2014. I taught speaking, writing, reading, and TOEFL classes. I regularly attended conferences on teaching ESL, and I fell in love with the field of international education. I started working at CIEE in June 2014.
I love my job, especially because I get to work with trainees on a daily basis who are about to embark on the adventure of a lifetime!
Did YOU teach abroad?! If so, where and what inspired you to go?
YES! I taught in South Korea for a year. I fell in love with travel in college when I went to Senegal and Vietnam. I chose South Korea because I had never been there, and I wanted to experience a new place. The most rewarding aspect of teaching in South Korea was forming a rapport with my students. I'll never forget their laughter and endless hugs!
What does the future hold for CIEE TEFL -- any exciting new programs to share?
Stay tuned - we have a lot of ideas in the works! Some possibilities are blended courses (partially in-country) and online professional development workshops for working teachers.
What about the future of the teach abroad industry? How do you think education will change over the next 10 years?
The future of the teach abroad industry looks bright. I think technology will change the education drastically over the next 10 years. A teacher could be teaching classes in Thailand while tutoring online to students in Peru!
Which teach abroad destination is most underrated? Conversely, which is most overrated?
I think Burma is underrated right now. I have never visited, but there seems to be a lot of potential for teaching English there, as it is finally opening up to the rest of the world. I've always been fascinated with Burmese culture and food.
As for most overrated? None! I think all teach abroad destinations are rewarding in different ways.