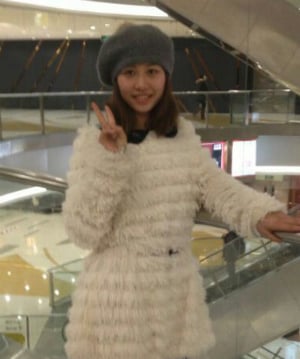 What position do you hold at Au Pair Shanghai and why do you like working there?
Sandy: At the beginning my position was a Consultant – interviewing candidates, accepting their application forms, assisting them with filling in the documents and finding a suitable host family for them. Now my position is an Administrative Manager, focusing on foreigners (au pairs) coming to China - in charge of their visa, Chinese lessons and coordination for both sides (au pairs & host families).I like working here because we are a young dynamic team with a lot of ideas surrounded with a great working environment. We respect each other and going to work every day feels like going home.
What is one thing you would tell any future participant?
Sandy: The most important thing for future candidates who are taking part in our programs is to be ready for a culture shock. China is different from many countries and some of the local habits, customs and language can be a tricky sometimes even a disappointing part. Understanding Chinese culture can make life here easier. Ask questions, be active, and try to respect, love your family. Chinese are kind and helpful people and they will appreciate any candidate's interest in their country.
What makes Au Pair Shanghai's programs special?
Sandy: Coming to China as an au pair can be scary at the beginning but as au pairs explore a new culture, learn a new language step by step, travel around whole China with their host families, taste new delicious dishes, meet new people, they start to enjoy their stay and feel like a real member of the host family. They accept Chinese culture and at the same time they pass their own culture to a Chinese family. Our programs offer a great intercultural exchange – knowledge, habits, language – and bring a mutual benefit.
What is your favorite story of an au pair's experience in the program?
Sandy: One French au pair got along with her host family very well. The family where she stayed treated her like their own daughter. The girl's parents visited her while she was staying in China and the host family invited her parents to live in their house and become their guests. They went travelling together and they keep in touch even now. The host family is planning to visit her in her country, France. This is just one nice example of how strong and good the relationship between a host family and an au pair can be.