Did you study abroad? If so, where and what inspired you to go?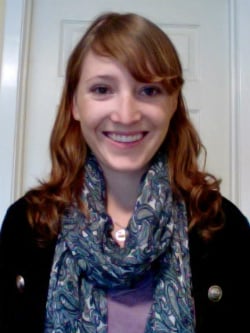 Jessica: Yes I have studied abroad before, actually coming to China and enrolling at Peking University to study Chinese was my study abroad experience. My major reason in choosing China is that I actually majored in Asian culture back in England and when it came to arranging a study experience; I picked the most recognized country in Asia…China. I think that China is so representative and indicative in Asian practices and it just so happens to be one of the oldest civilizations in Asia; and arguably its influence extends to a lot of the surrounding Asian countries. Also, when you read/hear about Asia, it is hard not to come across China on the front-pages.
What country have you always wanted to visit?
Jessica: I cannot just pick one but my ultimate dream is to have a backpacking experience right here in Asia; since I'm already in China at the moment, I think it wouldn't be too difficult to visit some of the neighboring countries such as South Korea, Thailand, Vietnam. Again this would be purely for my own personal fulfillment, and it would be actually nice to visit in person some these places that I have read and studied so much about already.
Describe a time when you felt especially proud to be part of the Go Abroad China team.
Jessica: I work with the program coordinators to plan out a smooth itinerary for our clients. Some of our clients really appreciate it when they see a foreign face handling their issues especially if it's their first time in China. I suppose it must feel comforting to have another foreigner being able to help and take care of their logistics, plus it reflects well on our company and the fact that we as employees are also multinational. I am just always happy when a client says that they are satisfied with how helpful we have been, and helped make their time here a little easier and enjoyable. It's especially nice if a client wishes to come back once again in the coming future.
What does your home-country's culture value that is taught in your program?
Jessica: Well coming from a western background, it is fairly obvious to see that our culture has spread very significantly around the world. Having focused in Asian culture in school, I understand the importance of recognizing and acknowledging other cultures especially the ones that may not seem too dominant in everyone's eyes. Having joined Go Abroad China, I like the fact that our programs do incorporate culture and we have efforts in place to help out participant and clients adjust and further understand Chinese culture and the language. I think it is good that this option is open to everyone.