Did YOU intern abroad?! If so, where and what inspired you to go?
My first experience with an internship wasn't until my late 20s, I had a lot of experience in launching my own businesses in different industries from the age of 17, however, I'm a big believer in developing knowledge through experiential and practical experiences.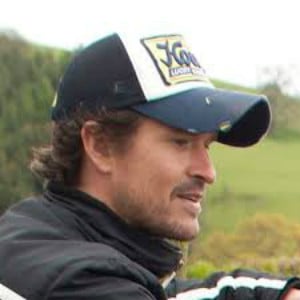 At 29 I became involved in a development program in Colombia and saw an opportunity to develop a new startup in Corporate Social Responsibility, where businesses could provide key financial support and resources to global social initiatives.
The main problem was that I lacked the relevant knowledge in the industry, I felt that the quickest and most effective way to gain the skills needed to develop my own business was to learn from an established organization in the industry. I provided my time and own skills for free for a 3 month period and quickly developed the relevant knowledge and experience to feel confident to further develop my own concept.
My inspiration is very much self-development and building strong relevant networks, internships provide such an amazing experiential learning environment that academic institutes just can't replicate.
What does the future hold for Corkscrew StartUp School - any exciting new programs to share?
Corkscrew was born from a traditional internship provider, so for the last 2 years we have been busy developing our unique Hybrid Startup Internship (blending a startup internship with structured training on how to develop a startup idea and launch), so we are still very excited about our new programs in some of the most innovative startup cities in Europe (Barcelona, Berlin and Dublin).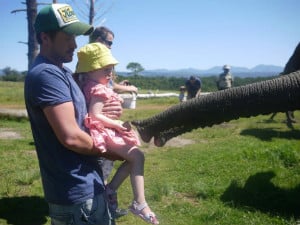 We are also excited to be working with more likeminded organisations in developing our programs in some exciting spaces in the US as well as Africa and Asia, so really taking our concept of Corkscrew Thinking Global.
One other exciting new project we are working on will blend real time international experiences with online training to prepare individuals for their time overseas and also to further support and self-brand development after their experiences, something we are very excited about here at Corkscrew.
What about the future of the industry? How do you think intern abroad and international education will change over the next 10 years?
Business and the world in general are changing rapidly, and these developments are only going to speed up as our grasp on technology increases. Already key influencers are highlighting the need for disruption in the education sector, including more emphasis on developing creativity and the ability to self learn, replacing the concept of studying with emphasis on learning.
There is also a wave of thought that experiential and vocational programs in International environments are key to the advancement of the current education system. I really envisage that international internships will become a key element of this learning experience, equipping individuals with the relevant skills needed to advance both professional and personally.
We also feel that there will be a bigger blend between structured training and the live work experiences to fully develop interns and prepare them for life after education. Finally, I really see more online programs and training complimenting the offline elements of an internship, something we are already developing here at Corkscrew.
What do you believe to be the biggest factor in being a successful company?
At Corkscrew we believe that to be successful in business you need the 4 C's - Culture, Community, Creativity and Cooperation. As a company you need to understand your culture and what you stand for, basically be clear in your vision. For Corkscrew our culture is focused on celebrating individuality and creativeness in everyone and acknowledging the ability to learn and develop through experiences and in person connections.
It's also important to understand your community and provide products and services that meet expectations and needs. It's really key to make sure the community understand and share the culture allowing for the development of new and beneficial products that the community will believe in and support.
As I've mentioned the world is changing rapidly and there are more hurdles in business each day, you need creativity to adapt to these ever growing issues and to keep evolving, something which is critical in an industry such as Youth Travel where each generation has different needs than the last.
Finally, to really be successful in business you need to understand the importance of cooperation, in a global market place you are naive if you feel you can do everything solo. Partnerships are key to success from partners within your business to partners with complimentary businesses in and out of your sector.
What changes would you make to the intern abroad industry?
One main area of change is to make sure internship providers understand the responsibility they have in providing new and unique programs tailored to individuals. Universities and Colleges are traditional run by academics who don't work within the world of business and therefore can find it difficult to prepare students for the step into the world of work.
On the flip side of the coin businesses are constrained by capacity and resources to provide structured learning environments and programs for interns, due to the fact they are focused on their business goals and not on providing key personal and professional development.
This gap in terms of developing interns is the responsibility of the internship providers, no longer is it enough to just find a match between an intern and organisation. The Internship Providers must understand the needs of individual interns and provide programs and training alongside the work placement to make sure the transition from education to work is as smooth as possible and provides relevant advancement in those technical and core skills not necessarily provided in an academic institute.