What position do you hold at Minds Abroad? What has been your career path so far?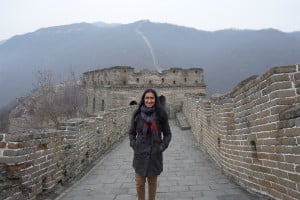 Asmita: Presently I am working as a project Associate in Minds Abroad. I had a very varied career path before I joined this organization. I have two Master degrees; one in Experimental psychology and another in contemporary art. I obtained the later in the UK.
I am always interested in cross-cultural matters, language learning and art. I have worked as a language teacher, translator, writer on contemporary art and art gallery manager/facilitator. I have managed all these roles along with my own artistic practice.
Within Minds Abroad I enjoyed developing programs, researching new unexplored places of cultural interest and writing about them. Working with Minds Abroad gave me the chance to travel to China and live there for three months. This is an incredibly enriching experience.
Did YOU study abroad?! If so, where and what inspired you to go?
Asmita: Yes I studied Masters in Fine Arts in Britain. I found the curricula of higher degrees in visual arts are very limited in India and very few universities encourage interdisciplinary study.
When it comes to experimentation, a few universities in the UK and the US are still the best bet. And of course the cultural and creative atmosphere in Great Britain changed the way I look at art.
What does the future hold for Minds Abroad - any exciting new programs to share?
Asmita: The future is very exciting for Minds Abroad. We are developing new exiting internship programs in Bangalore, the Silicon Valley of India. This city is a hotspot for innovative startups, foreign investment and IT industry.
Internship ranging from a few weeks to a few months can be an invaluable experience for a young graduate from the West. This is the best way to understand the culture and economy of this emerging super-power, namely India.
What about the future of the industry? How do you think study abroad and international education will change over the next 10 years?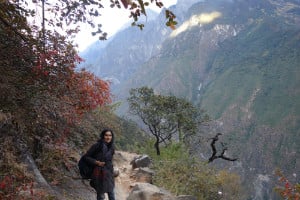 Asmita: I think as our world becomes more and more globalized, international education will change accordingly; with more and more Chinese students going to study in North America and Europe and choosing to come back to their home-country upon finishing study.
Students and interns from the west will look into more and more non-traditional study abroad countries. The future is indeed bright for study abroad industry.
How have you changed/grown since working for your current company?
Asmita: Since I started working for Minds Abroad I developed a deeper understanding of culture and language. I now appreciate more what our home country has to offer to the world; not only in terms of culture but also in terms of economy. I appreciate the local food and craft culture of India more than ever.
What was your favorite traveling experience?
Asmita: I have been travelling throughout my life, but if you ask me about my favorite, I would mention an experience from my trip to China last year. It was a sudden solo trip to a world famous trekking destination named Tiger Leaping Gorge. This serene trekking route of unparalleled beauty is situated within a night's train journey from Kunming, Yunnan.
I do not speak a word of Chinese but somehow I managed to finish this moderately difficult two and a half day trek on my own. I met many fellow English speaking trekkers. The route was dotted with small guest houses and all of them were extremely hospitable.
What language have you always wanted to learn and why​?
Asmita: I already speak fluent French and a bit of German. I want to learn German better and will like to travel and work in any Scandinavian country in distant future.
Going beyond the cliché of the saying that learning the Language is the best way to get to know the culture (this epithet I sincerely believe to be true); I like to emphasize the fact that I have a fondness for a few twentieth century German painters.
Furthermore learning another European language actually enhances one's English skill.
What unique qualities does your company possess?
Asmita: I think Minds Abroad's team is what makes the company unique. Each member has their unique skill and experience. Many of us have study abroad experience and all of us are highly educated,versatile, and passionate about our job. In addition we know and love our local culture and language.