What position do you hold at Minds Abroad? What has been your career path so far?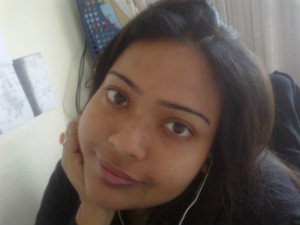 Rink: I am currently the country head of Minds Abroad's India branch. I manage a team of program coordinators, assign them with tasks and oversee their timely delivery.
I am also actively involved in creating programs and marketing the same to both international institutional clients and students. I also ensure the efficient functioning of our Indian branch and play a big role in recruiting new staff for the same.
I started as a program associate at Minds Abroad in 2011 and I never had to look back since then. It has been the most enlightening learning experience so far.
However, this journey has been riddled with unforeseen challenges, which have significantly helped me grow both as an employee and a human-being. Along the way, I met quite a few interesting people from various cultural backgrounds and learnt how to earn their respect and therefore friendship for a lifetime.
I became adept in multidimensional communication at all levels and multitasking. I also learnt to take positive criticisms into my stride, be more level-headed during stressful times and tolerant towards the limitations of others.
Did you study abroad?! If so, where and what inspired you to go?
Rink: Yes, I earned an MSc degree in Journalism Studies from Edinburgh Napier University, UK.
You may blame it on my "wanderlust", my irresistible urge to travel around the world and befriend people from various cultural backgrounds. It is fascinating to learn how a culture of a particular country shapes the future of the same, dictates the dynamics of its society, its norms, values, conventions and its relationship with the rest of the world.
It is both rewarding and fulfilling to adapt to a culture other than your own, overcome the stumbling blocks that come your way and gain a whole new perspective on the way you once saw the culture and the people embracing it.
My undergraduate major is in English Literature. I have always wanted to experience Britain in its entirety firsthand, as it happens to be the birthplace of English language, which has to a great extent, shaped my present and future.
What does the future hold for Minds Abroad - any exciting new programs to share?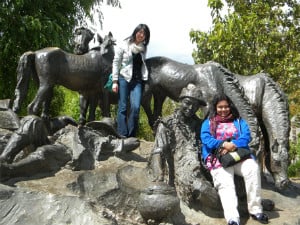 Rink: Minds Abroad has an exceptionally promising future ahead of it. We have added three new programs to our gamut of existing programs.
Our two-way cultural immersion program not only allows students from America to visit and experience China first-hand, but also, brings Chinese students to the United States of America, the land of impossible dreams and opportunities.
For our brand new internship and volunteer programs in India, we are in the process of collaborating with local non-profits and business organizations in Bangalore.
In China, we have a new program in place that primarily focuses on education and career development of Chinese students overseas, especially in the US.
Our experienced team, comprising Ivy League graduates, who are also highly successful study abroad practitioners, mentor these students in China and prepare them for a perfectly fulfilling and stimulating experience in the US in terms of their higher education and careers.
What language have you always wanted to learn and why?
Rink: I have always wanted to learn Mandarin and am going to start a course in basic Mandarin shortly.
In this age of globalisation, China is the next in line to accede to the global superpower status. Only a few years back, when all the first-world countries were bogged down by the global financial crunch, China showed extraordinary resilience in the face of all odds and recovered in no time.
The world is now looking towards the East, especially China, for the exceptional strides it has made in the fields of science, technology and business. It is the new hub of jobs for the young and ambitious. It is home to both the headquarters of some of the world's most renowned business organizations and a sizeable population of start-up companies.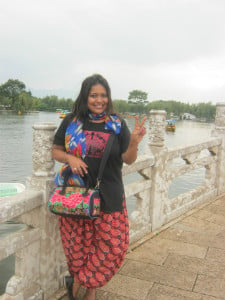 Knowledge is power. Knowing Mandarin will always give you a head-start over others, if you want to make it big in China.
Moreover, since most of our study abroad programs revolve around China, it will be an added advantage to know Mandarin, especially when you are traveling to the country every year.
What unique qualities does your company possess?
Rink: There is as such no "hierarchy" in terms of the roles in our company. Our company truly believes in "equal opportunities" and treats everyone with equal dignity and respect irrespective of his/her role, race, cultural background, gender, sexuality, color etc.
It leaves no stone unturned in training its staff so that they can function independently and deliver all the projects to the best of their abilities as and when required, even during the most stressful situations.
In our company, one can easily work one's way up through sheer hard work. We take each and every request of our clients very seriously and make sure that only the best is delivered to them. This has only become possible due to our extraordinary team solidarity, which is also what sets our company apart from the rest in the US study abroad industry.
What does your home-country's culture​ value that is taught in your program?
Rink: In India, we consider "guests" as our Gods and our extra-ordinary hospitality is a unique experience in itself. This emotion is always reflected in the way we conduct our cultural immersion programs in India.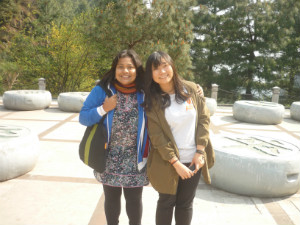 We make sure that the students feel at home, once they are in India, and we try our level best to help them get over their initial culture shock by providing them with as much moral and emotional support as possible. This "human touch" is what sets us apart and is deeply entrenched in our programs.
India is one of the largest democracies in the world, with billions of people from diverse backgrounds coexisting harmoniously, but there is one omnipresent, all-pervading force that binds us all together into one big nation. This baffling diversity is also ingrained in our programs. Through our programs, students can experience the best of each of North India, South India, East India and West India in terms of their culture, traditions, food, festivals, social norms etc in one go.