What does the future hold for IFSA-Butler - any exciting new programs to share?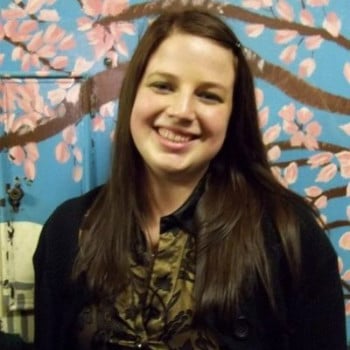 Ashley: Yes! At IFSA-Butler, we are committed to providing our students with experiences inside and outside of the classroom. While our new initiative, Exploring Community and Culture has not yet reached our programs in Peru and Argentina. We recently started a new summer program in Peru, "Community Building and Sustainable Development in Peru".
As part of the program, students live in Lima and Iquitos while studying biodiversity and sustainable development. Students also have many opportunities to volunteer with local organizations that are environmentally focused community improvement projects. My personal favorite volunteer opportunity is when the students visit the baby manatees at CREA in Iquitos.
What changes would you make to the study abroad industry?
Ashley: I would like to see all students have easy access to study abroad, regardless of their level of education (high school, community college, or university) or financial background. The overall experiences I had in Spain, China, England, and Peru are so valuable in my career and personal life- even years afterward.
I would like to see more diverse options in the field, with the goal in mind to make it easy for everybody to partake in a study abroad. Our society would greatly benefit from a more cosmopolitan generation, so get out and explore the world!