Company News
State of the Industry: What Does the Future of Travel Look Like?
It started like the sound of hoof beats every night just before 9 pm. The commencement of the faint clatter was my signal to leave the bedroom, open the sliding glass door, and step outside. All around me, people lined the balconies of the neighboring apartment buildings. For five minutes or so, we'd stand together. Some clapped, some cheered, others clanged pots and pans. It was the least we could do to honor the healthcare and emergency workers laboring around the clock to try to slow the rapidly mounting death toll.
I was living in Spain, under one of the world's strictest, 24-hour a day lockdowns. When the restrictions here began, I had the feeling that any travel hopes I had for the remainder of 2020 were dashed. Unfortunately, I wasn't proven wrong. A destination wish list I created on New Year's Eve 2019 still lies dormant in my phone's notepad, gathering digital dust.
But my story isn't unique. Even though lockdowns and restrictions around the world have ranged from severe to nonexistent, there's no doubt that all of our lives, and travel plans, have been put on hold as a result of the pandemic. As countries continue to restrict movement and our inboxes continue to ping with emails from airlines about canceled flights, one major question that has persisted on our minds in 2020 is: what does the future of travel look like? Are these changes just a temporary blip on our radar or are they here to stay?
Despite the grim circumstances surrounding the past year, there are definite positives that have come out of the pandemic and some of these changes may just impact the future of travel for the better.
A Year in Review: What Have We Lost and Gained in 2020?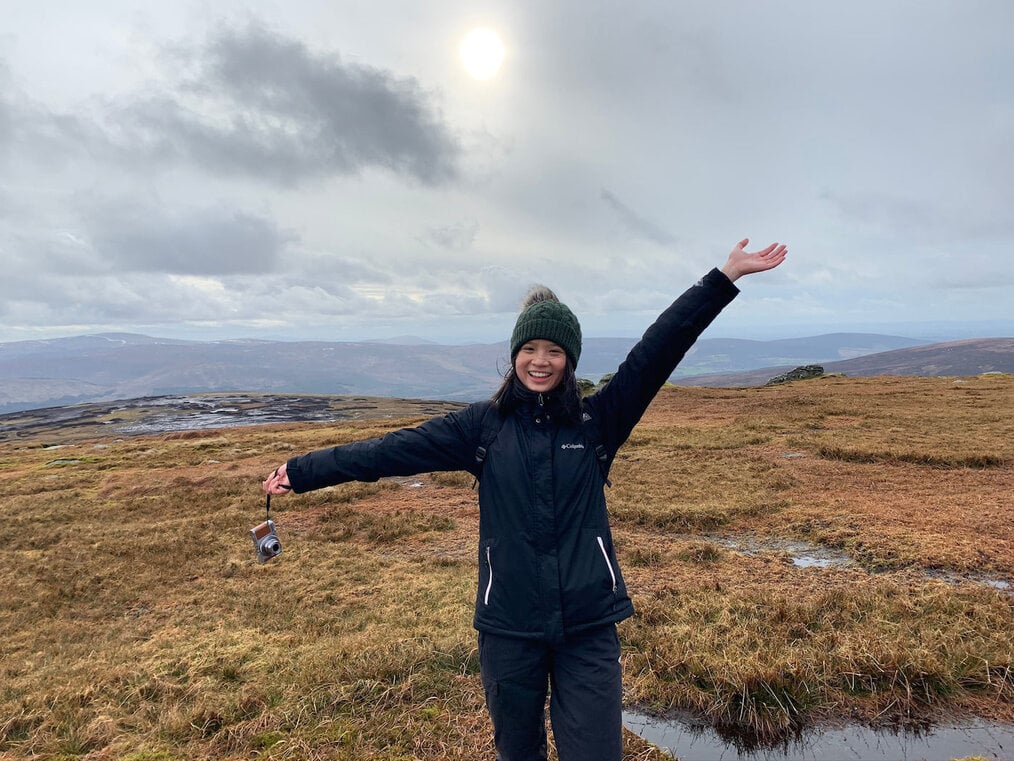 The data is clear: the travel and tourism industries have taken a big hit in 2020. According to the United Nations Conference on Trade and Development, global tourism will lose at least $1.2 trillion due to Covid-19. The International Civil Aviation Organization paints just as bleak a picture for air travel. International air traffic has dropped 67% worldwide, causing a whopping $263 billion loss.
This market downturn has translated to job and wage losses for employees of the travel and service industries as scores are forced to stay at home. While these numbers don't lie and seem to paint a negative picture for the future, it's really not all bad. Options for virtual travel expand our horizons and less travel means the potential for a greener planet.
Virtual Experiences: Our Current Reality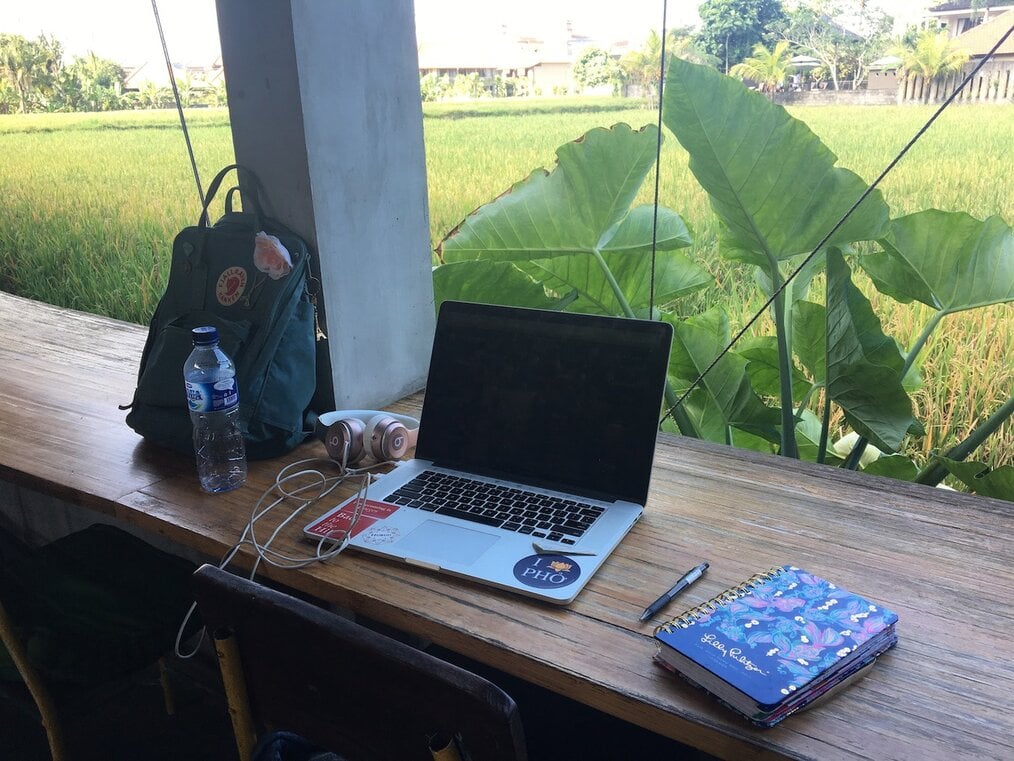 Covid-19 has brought on an unprecedented boom in virtual experiences and as teleworking has shown, the results are overwhelmingly positive. Work, internships, study abroad, and even volunteering can be done from a computer now. You can teach children in China, gain business experience from a professional mentor in South Africa, or learn about art and culture alongside international peers in Italy -- all from the comfort and security of your own home.
While these options are convenient, cost-effective, and accessible, what about leisure travel? Can physical experiences be replaced by virtual reality? Should they be? The answers to these questions are tricky and multi-dimensional.
Teleworking and the Future of Business Travel
Covid has forced many physical offices to close temporarily but the result of mass teleworking has been surprising. Contrary to what employers previously thought, workers have been just as, if not more, productive working from home. And with overhead costs for rent, utilities, and support staff being removed from the equation, many businesses see a completely remote office structure as an attractive reality. In fact, social media tech giant Twitter is leading the way in this permanent work-from-home trend. With remote workers proving that digital communication works, we will likely see less travel between national and international branch offices. From 2021 on, business travel could very well become a thing of the past.
The Rise of Virtual Leisure Travel Options
The global pandemic has grounded planes and our travel plans during 2020 and virtual reality (VR) companies have taken notice of this gap in the industry. According to National Geographic, not only have VR developers seen a jump in app downloads but they are experiencing an increase in demand from the education sector and nursing home providers. Making virtual experiences available for schoolchildren and those physically unable to travel is becoming a tangible reality as the technology is improved.
This is not to say that VR travel will replace physical experiences anytime soon. As far as the current technology allows, 3D travel only allows the participant to see and hear what's around them. Experiences are also limited to what is preprogrammed into the app -- maybe in the future you can strike up a conversation with a fellow diner at a cafe but for now, the technology just isn't there. Most VR experiences are extremely time limited as well. Currently, there is no way to replicate a two-week beach vacation in Greece with a headset or screen.
Given all of this, the question shouldn't be about whether virtual travel is good or bad but rather is it complementary to traditional travel as we know it. When we consider this new technology that way, undoubtedly the benefits of adding virtual travel to our list of options is overwhelmingly positive. VR puts international travel in reach for a host of people who may not have been able to see the world previously. Those limited by age, mobility, income, passport restrictions, or fear due to inexperience can now be a part of the amazing things this planet has to offer. Removing some of the privilege surrounding travel will help bring equality to more members of our society.
Less Travel, More Sustainability?
Although it's likely a combination of factors that have influenced consumer decisions, it's clear that in the immediate future, people are planning less travel to further flung areas. The National Travel Attitudes Study conducted across England found that 29% of individuals surveyed said they would plan fewer vacations overseas than they did before Covid-19 struck. Similarly, studies have shown that the Dutch as well as Americans have indicated they will fly less frequently when compared with their pre-pandemic habits.
The airline industry suffered immediate effects of widespread travel restrictions but given changing attitudes to air travel, it is likely that downsizing will continue. In what is likely an attempt to recoup financial losses, some airlines have increased prices or begun assessing fees for once free services. A controversial move by the budget airline Easyjet has sparked criticism after they announced they would begin charging passengers for the use of overhead bins on flights.
The Verdict: The Future Looks Bright
New trends have emerged and are likely here to stay for 2021 and beyond. And despite the fact that closed borders and canceled flights have meant we've lost nearly a year of scheduled or prospective travel, it has made us appreciate the art of getting away so much more. They say, "you don't know what you've got till it's gone" and this departure from the old normal is no different.
A Look Into 2021: What Are The Experts Saying?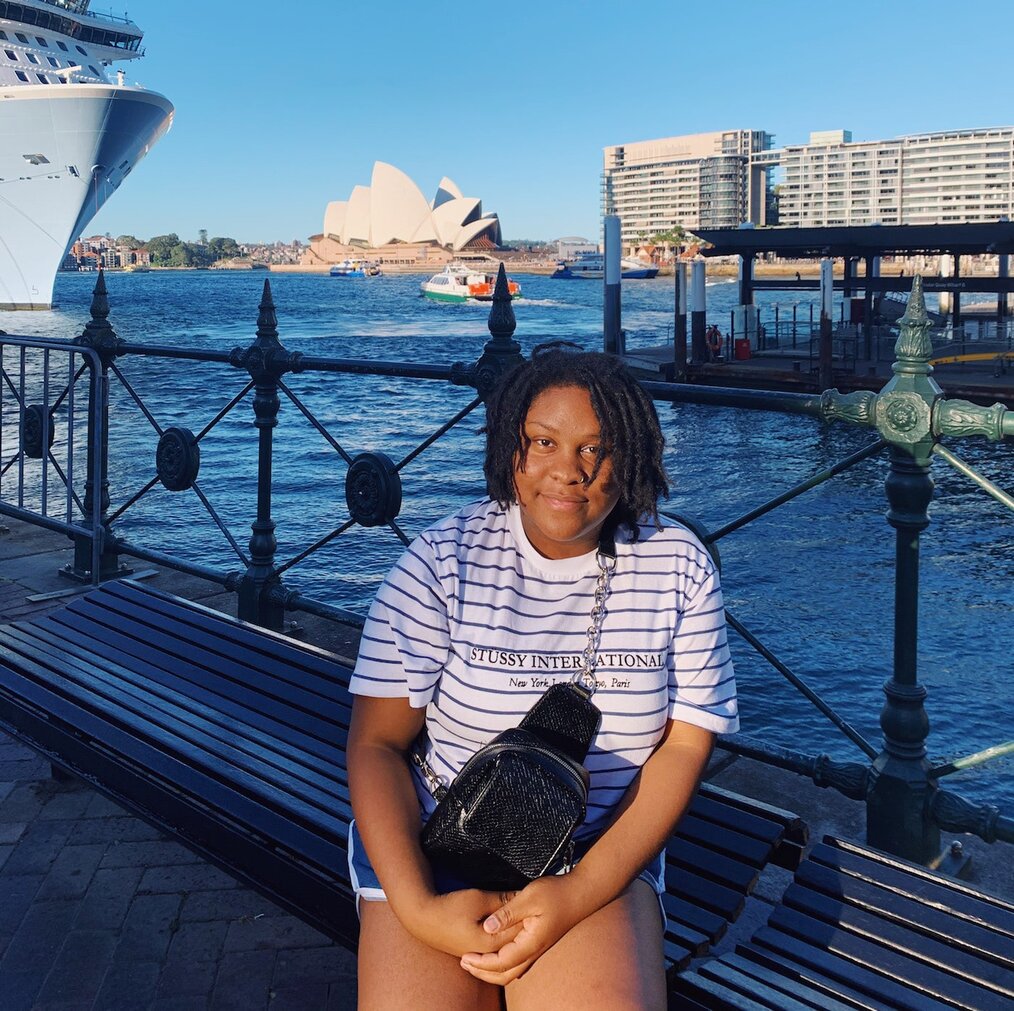 With travel trends as a whole changing for 2021 and beyond, what can we expect for the future? The experts predict the following outcomes:
Less crowding at major tourist hotspots. Even after restrictions are loosened for gathering sizes, travelers will still be wary about packing into museums, parks, and attractions. Some venues may even retain booking slots as a means to continue to control the flow of tourists in post-pandemic times.
International travel may become more expensive as bookings drop. Local travel may be booming but as more people express plans to reduce trips by air, prices for accommodation and flights could go up. According to guidebook guru Rick Steves, if airlines and hotels are unable to meet capacity, those paying might suffer.
We could see a return to booking through travel agents. With the advent of online travel booking for flights, hostels, hotels, cruises, and more, people began to view travel agents as a throwback to pre-internet days. However, experts believe we may return to seeing the value in these industry experts when planning sustainable, safe, and meaningful travel.
Flights will be filled to capacity. Forget the days of stretching out into the empty seat next to you. The financial toll of Covid may mean less frequent flights that are completely full. When it's no longer cost effective to take off with half an empty plane, we could see less choice for flight dates to ensure airlines get a return on fuel and associated costs of flying. Most importantly though, this raises the important debate between upholding passenger safety and preserving profit margins.
We'll put a higher premium on cleanliness. Cleaning and sanitation has been a major theme throughout 2020 and it's unlikely this focus will shift. The Wall Street Journal even suggests the creation of a more costly "hygiene class" on airplanes that enacts stricter surface and air quality control. While this might seem out there, it's not unreasonable to acknowledge that these kinds of advanced cleaning and hygiene policies are already in place for hotels and Airbnb accommodation.
Masks will remain a major accessory. Although several different vaccines are making their way successfully through clinical trials, and one approved in the UK is already reaching patients, experts suggest we will be wearing masks well through 2021. The fact of the matter is they work and unless you have a health condition preventing you from safely wearing a mask, you've got nothing to lose donning one, especially in crowded public areas.
We'll continue to rediscover our own backyards. Staycations and local travel have shined in 2020 and they'll likely retain their place in center stage through 2021 and beyond. This type of travel was borne out of necessity but we're seeing that in its simplicity, it's everything we were missing. It's human nature to want to explore the unknown, so for many of us, traversing areas close to home isn't appealing. With Covid-29 limiting our options, and in some cases, our budgets, the interest and uptake in sticking around our known stomping grounds has risen exponentially. In fact, travel booking website Travelocity has noted that the majority of hotel reservations this year have been within 100 miles of the customer's home.
A Hopeful Takeaway
One thing is clear: 2020 has been a year characterized by change and challenges. Our health, physical and mental, has suffered. We've lost lives, livelihoods, opportunities, and time. But all is not lost and as we rebuild, we will most definitely continue to enjoy travel in all of its new and changing forms for years to come.