View Other Details

Program Details

Activities

Backpacking

Kayaking

Mountain Climbing

Pricing

Price Details

Scholarships, Financial Aid, and Academic Credit available.

What's Included

Some Accommodation

Some Equipment

Meals

Transportation
4 travelers are looking at this program
Come explore the rugged landscape, unique culture, and unpredictable weather of the Aysén and Magallanes regions of Chilean Patagonia. Whether you're backpacking, climbing, sea kayaking, or mountaineering, you'll begin your adventure at the NOLS Patagonia campo, or farm. Patagonia's terrain varies widely—from steppes and temperate rainforests to alpine ecosystems and ocean fjords—and most courses travel through more than one of these distinct landscapes. NOLS Patagonia is home to our longest and most immersive expedition: the Patagonia Year. Spend five months mastering new outdoor skills, gaining real-life leadership experience, and living and working alongside your host family. Take the time to fully immerse yourself in a new environment and culture, building lifelong leadership and outdoor skills.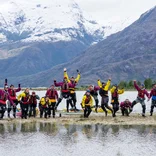 Leave the ordinary behind on the Semester in Patagonia. Climb mountains and paddle fjords. Taste the cold wind of the Andes on your face. Breathe in the smell of mate while passing by a poblador's ranch. You'll go mountaineering and sea kayaking in the Andes and coastal regions of Chile and earn an industry-respected Wilderness First Aid certification.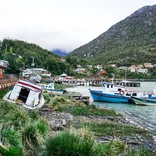 Join world-class instructors and like-minded peers on the most profound 135 days of your life. Grow in Patagonia on an extended expedition packed with leadership mastery, outdoor skills, impressive wilderness certifications, local service, and cultural immersion. The Patagonia Year gives you the unparalleled opportunity to progress through a NOLS year of wilderness experiences and leadership curriculum.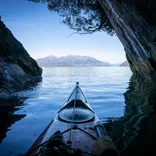 Challenge yourself to connect with the sea and the mountains and to meet your leadership goals on this expedition. You'll explore the fjords and rugged mountains of coastal Patagonia on foot and by kayak. You will form deep friendships and explore Chile's wild and pristine landscape. By the end of this expedition, you'll be ready to paddle and backpack on your own for many adventures to come.