Full Year Global High School Program
Location
Multiple Locations
+14
Japan
South Korea
Vietnam
Cambodia

Phnom Penh
Siem Reap
Angkor

Laos
Thailand
Portugal
Spain
France
Switzerland
Germany
Czech Republic
Italy
Greece
View Other Details

Program Details

Program Type

Direct Enrollment

Timeframe

Academic Year

Fall

Spring

Housing

Apartment

Boat

Hotel

Lodge

Pricing

Price Details

Includes:

Return airfare from Toronto's Pearson International Airport

Approximate airline departure taxes, surcharges and fees

Hotels and accommodations

Breakfast and dinner daily

Entrance fees to all course-specific sites

Airfare between countries

Transportation between hotel locations via private coach

Transportation for all listed program excursions

What's Included

Accommodation

Activities

Some Activities

Airfare

Domestic Airfare

Airport Transfers

Meals

Transportation

What's Not Included

Some Meals

SIM cards

Travel Insurance

Visa
59 travelers are looking at this program
Imagine studying Buddhism in the temples of Angkor Wat, exploring the busy streets of Tokyo and Seoul and snorkelling at the Great Barrier Reef. Picture yourself swimming in the Aegean Sea, studying the Caesars in the Roman Forum or the effects of the World Wars from the trenches in France. We believe that the best learning lies in experiencing the world around us where there are no desks, there are no walls – The WORLD is our classroom.
TERM 1:
Europe: Kingdoms | Lisbon, Madrid, Barcelona, Paris, Strasbourg, Heidelberg, The Swiss Alps, Munich & Prague
TERM 2:
Greece and Rome: Empires | Athens, Santorini, Mykonos, Langadia, Olimpia, Tolo & Peloponnese
TERM 3:
New Zealand, Australia, and Bali | Queenstown, Milford Sound, Sydney, Blue Mountains, Sunshine Coast, Cairns, Great Barrier Reef, Canggu Bali & Ubud Bali
TERM 4:
Backpackers: The North | Mont-Tremblant, Montreal, La Mauricie National Park, Quebec City, Jacque-Cartier National Park
Program Highlights
10:1 Student to staff ratio (maximum)
Ministry-approved credits
Visiting Famous UNESCO Sites and Museums
Individual attention via Masterclasses
Traveling through multiple continents and 14 countries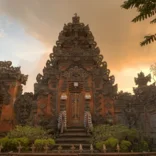 This program is for anyone interested in learning how the world works and exploring the global issues impacting our lives. In the spring semester, students will learn the inner workings of communist and capitalist economies and gain insight through case studies and assignments in cities such as Siem Reap, Seoul, and Tokyo.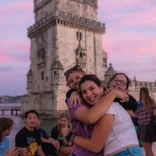 Our journey takes us through Western Europe, with each destination acting as a perfect backdrop to dive deeply into the reasons we act, govern, and live in today's world. The past shapes who we are, and this semester opens student's eyes by seeing famous works of art in the Louvre, climbing the peaks of the Swiss Alps, and visiting the ancient Roman ruins.