Semester and Term Programs in Asia and Australia
Location
Multiple Locations
+7
Vietnam
Cambodia
Thailand
Indonesia
Japan
Australia

Sydney
Sunshine Coast
Great Barrier Reef

New Zealand
View Other Details

Pricing

Price Details

Includes:

Return airfare from Toronto's Pearson International Airport

Approximate airline departure taxes, surcharges and fees

Hotels and accommodations

Breakfast and dinner daily

Entrance fees to all course-specific sites

Airfare between countries

Transportation between hotel locations via private coach

Transportation for all listed program excursions

What's Included

Accommodation

Activities

Airfare

Domestic Airfare

Airport Transfers

Meals

Transportation

What's Not Included

Some Meals

SIM cards

Travel Insurance

Visa
32 travelers are looking at this program
Imagine studying Buddhism in the temples of Angkor Wat, exploring the busy streets of Tokyo and Seoul and snorkelling at the Great Barrier Reef. Picture yourself taking a cruise in Ha Long bay, studying the Vietnam war at the Cu Chi Tunnels, or seeing the effects of the Western world on the development of South-East Asia.
SEMESTER PROGRAMS INCLUDE MULTIPLE TERMS:
TERM 3:
Asia: Dynasties | Tokyo, Mt. Fuji Region, Kyoto, Hiroshima, Busan, Daegu, Seoul
TERM 3:
New Zealand, Australia & Bali: Trailblazers | Queenstown, Milford Sound, Sydney, Blue Mountains, Cairns, Great Barrier Reef, Tablelands, Canggu, Ubud
TERM 4:
South-East Asia: Global Issues | Hanoi, Mui Ne, Ho Chi Minh City, Siem Reap, Phnom
Course Offered:
AP Human Geography, AP English Literature and Composition, Grade 12 World Issues, Grade 12 Modern Media, Grade 12 English, Grade 12 Studies in Literature, Grade 11 English
Program Highlights
10:1 Student to staff ratio (maximum)
Earning Ministry-approved Credits
Touring Famous UNESCO Heritage Sites
Culturally Immersive Experiences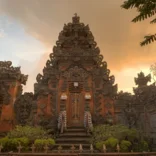 This program is for anyone interested in learning how the world works and exploring the global issues impacting our lives. In the spring semester, students will learn the inner workings of communist and capitalist economies and gain insight through case studies and assignments in cities such as Siem Reap, Seoul, and Tokyo.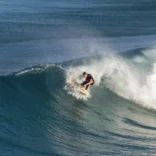 Scuba diving, beach volleyball, mountain hikes, sunrise yoga—all in the land of sun, surf, and kangaroos... If adventure is what you are after, then this is the perfect summer program for you! You'll travel up the coast of Australia from Sydney to Cairns and the Great Barrier Reef before flying to discover the beautiful island of Bali. Come and see what you're made of and experience what a phys-ed course can be outside of a gym.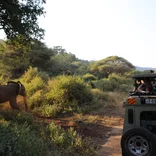 If ever there was an opportunity to transform a high school course into something genuinely unique, this is it. Become a global citizen and broaden your worldview as we immerse ourselves in the rich tapestry of Tanzania. Travel across its plains, visit Maasai villages, volunteer in a service project, and go on Safari in the Serengeti. What could be a more adventurous, and meaningful, way to earn two high school courses and connect to a beautiful culture?