Do you think your program changed you as a person?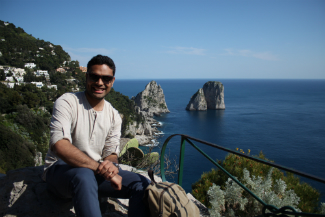 This study abroad experience truly altered my perception of the world. Even months after returning from Rome, I constantly noticed myself drifting towards the subject and sharing stories with people I meet. In a matter of months, my view of life had completely changed. I was forced to adapt and now no longer consider myself an introvert. My communication skills and cultural sensitivity was increased substantially. After 19 years, I was finally able to have a conversation without feeling intimidated. I worked in group projects with individuals from all over the world, each added a unique aspect and proved that the so called American way is not always the best. And most importantly I learnt to live with others and doing so taught me that it's okay to be different, because we all are.
What made this study abroad experience unique and special?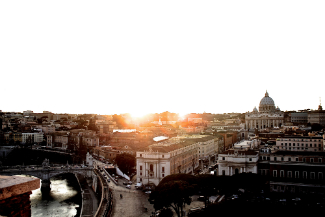 I was living in history surrounded with architecture that is unrivaled, food that made my mouth water and people that truly inspired me. Strangers became friends in the matter of days. The dynamic group of individuals I met all played a key role in my personal growth. We were each other's travel companions, support systems, each others family. We would make it a routine to have weekly dinner followed by enjoying the finest night life Rome had to offer which was laying on the cobblestone in front of the colosseum. It was those nights that bonds were created followed by memories that will last a lifetime.
Describe your program socially and academically
At the end of every day I was able to say I lived. Attending John Cabot University allowed me to continue my studies in business. However, I was also able to venture out of my comfort zone and pursue classes such as photography and video art. Some of my art was actually presented at an exhibition in the heart of Rome. It brought out a creative side that I wasn't aware of and probably would have never unlocked if it wasn't for this experience.
You see the key to achieving something in life is to cross over to that side where you aren't comfortable. Because that other side forces you to learn and it makes you a better version of yourself, and for me that other side was Rome.
What was the best place you visited outside of your study abroad city?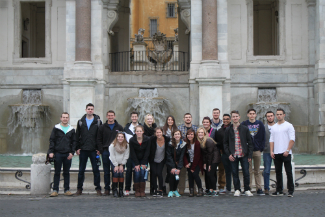 Throughout my journey I was able to make memories in 19 cities throughout 7 countries. My adventures consisted of taking a solo trip to the Mercedes Museum in Stuttgart, Germany where I was able to experience a childhood dream. We had a guys trip to Monte Carlo in where we inspired to work hard now and eventually enjoy the so called good life with all the yachts and supercars of Monaco. My cousin and I opted to sleep in the park in front of the Eiffel Tower as were stranded in Paris. Lastly, forty of us spent the day on the beautiful island of Capri enjoying sunshine and relaxing after a stressful week of midterms. It's these flashbacks that come to me on a daily bases and even months after returning I can still not name a single place that was my favorite, all had a unique aspect.