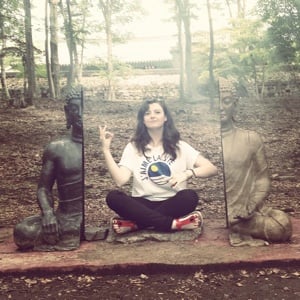 Why did you pick this program?
My friend recommend this program to me when she was finding a new school and she said Korvia makes the procedure to work in a school abroad a lot easier.
What do you tell your friends who are thinking about going abroad?
It's a fantastic experience but it requires a lot of planning and stepping out of your comfort zone. Be prepared for feeling awkward and scared at first.
What is one piece of advice you'd give to someone going on your program?
Don't stress about the small stuff. There will be a lot of changes to your everyday life, some that will be less desirable than others, but don't let that turn into a negative experience.
What's your favorite story to tell about your time abroad?
There's too many good stories to name just one. Probably anytime there was a lost in translation moment.
Who can I ask for help with everyday tasks like ordering tickets etc.?
In the last few years Korea has come out with conceirge apps like AskAhjumma that will help you with everyday tasks.