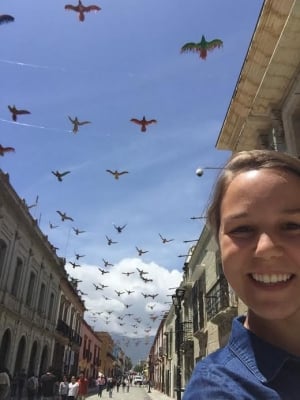 Why did you pick this program?
I chose SOL Education Abroad because it was affordable and I wanted to learn more Spanish.
What did your program provider assist you with, and what did you have to organize on your own?
My program provider assisted with everything during the trip except getting on and off flights and walking to and from school. Even walking to and from school, our host families showed us where to go the first couple or few days.
What is one piece of advice you'd give to someone going on your program?
I would tell them to expect the best of people, but still be aware of your surroundings. I think this will foster a more positive response from every person you meet.
What does an average day/week look like as a participant of this program?
An average day is going to school in the morning, meals with your host family, and an activity in the evening. On the weekends there is usually one rest day and one day of an excursion.
Going into your experience abroad, what was your biggest fear, and how did you overcome it and/or how did your views on the issue change?
My biggest fear was walking alone somewhere and something happening to me. I found that some of my assumptions about Mexico were learned. I found that people really just want to be believed to be good people no matter where you are. I also think many of the bad assumptions about Mexico frustrates the people who live there; I think people "feel" what others are thinking and feeling. If we can try to make each situation positive and lead with good expectations, there will be much better results and relations between people. As with almost anywhere, there is said to be more danger walking at night. If you need to walk alone, walk during the day and/or with others. Use common sense and be alert.