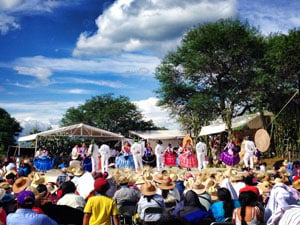 Why did you decide to study abroad with Sol Education Abroad?
Traci: I learned about Sol Education Abroad through a study aboard fair at my university. I am a Spanish minor and appreciated that Sol focused only on Spanish-speaking countries.
Their programs were very straightforward and affordable. I they seemed to provide a nice balance between cultural experiences and academics.
When I signed up with the program, they helped me through the process completely: signing up for classes, introducing me to my host family etc. It felt like everyone at Sol wanted to make sure that I enjoyed my trip from start to finish.
Describe a goal you set and how you went about accomplishing it.
Traci: My goal while studying aboard in Mexico was to learn all of the cultural dances. I have been a dancer/cheerleader for many years and have always been interested in Mexican style dance. Luckily, the Sol program included several dance lessons as part of the cultural activities.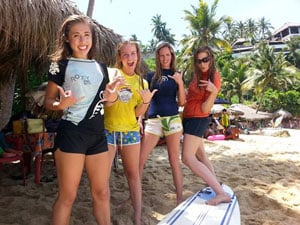 I loved learning all of the steps to the Salsa, Bachata, and Cumbia. We got to practice with other each and local professionals. I had the chance to practice my moves again at the local bars too. One of my favorite parts was showing friends my new dance moves when I got back home!
Did you run into a language barrier? Did you ever think you knew more/less of the language?
Traci: Even though I am minoring in Spanish, learning from a textbook and speaking with natives are two entirely different things. The language barrier became apparent when talking with locals.
Often times, I could revert to English when talking to my Spanish professors, if needed. Yet many of the locals in Oaxaca knew little to no English. These situations truly tested my Spanish abilities. By the end, I was able to think in Spanish and carry on (more or less) a fluent conversations. I loved the challenge and would recommend cultural immersion as the best way to learn a foreign language.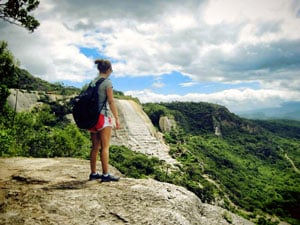 Do you think your program changed you as a person?
Traci: I definitely believe this program changed me as a person. I had the opportunity to step out of my comfort zone and truly immerse myself in a new culture.
Living in Mexico taught me how to live by a more relaxed schedule. I learned to eat healthier, walk more, and live for the moment.
One of the first informational videos I watched about the Sol program opened with an inspiring quote: "The greatest step you can take is one on your own." I came to embody this quote and will carry it with me long after my summer abroad.