Why did you choose this program?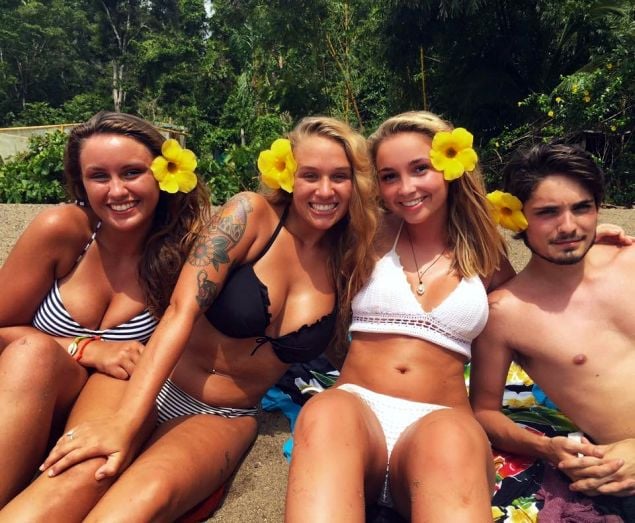 I wanted to do something that threw me in at the deep end without the comfort blanket of my family and friends, who I usually travel abroad with. I also loved the idea that ISV was just for students so I knew everyone would be of a similar age to me and from all over the world, not just from England. Costa Rica was a no brainer as I had read it was one of the most naturally beautiful places on earth and extremely biodiverse.
This was ISV's most conservation based destination and from what I could see from the pictures, one of the most remote - I wanted to be totally cut off and get a taste for the simple life. I find the whole debate about sustainable development very interesting. Four weeks seemed a perfect amount of time to be able to fully immerse yourself in the culture and to get really friendly with the people in your group. It didn't look like it was too much of anything - a little bit of volunteering and a little of travel.
What did your program provider assist you with, and what did you have to organize on your own?
I had to organize and pay for my own flights from London and back, my transfers to and from San Jose airport, and the first night in Hotel America in Heredia. One thing that I thought was slightly unfair was the fact I had to pay for the first night at the hotel and transfers to and from the airport.
Because I was coming from England which is a long haul flight, I physically couldn't get to Costa Rica on the day the program began. Hence, I had these extra costs whereas the people that were coming from America (ISV is an American company) got their transfers paid for as they arrived on the 'correct' day and didn't have to pay for another night at the hotel out of their own pocket. I explained that this situation was out of my control but I had little assistance, as I was in the minority - most of the volunteers were American.
When in Costa Rica, and the program had officially begun, ISV arranged every single meal on the volunteer project and the majority on the adventure tour. I think I had to pay for about six meals in the whole month. They organized travel from the city to our project in a large, air conditioned bus on the adventure tour to all of the pre paid activities/ hotels. If you wanted to do an extra activity that was not included in the package, you rightly had to pay for transport. I did horse riding on the beach as an extra activity which was amazing.
What is one piece of advice you'd give to someone going on your program?
Bring loads of quick dry clothes - preferably ones that don't show sweat (that's never attractive). It's SO humid and be prepared for nothing to dry once you get it wet. Some of my clothes came back with actual mold growing on them... so vile. Make sure you leave space in your bag for one or two nice non-athletic wear outfits as you do go on nights out/ nice dinners on the adventure tour.
Don't bother bringing the zip off trousers they talk about - it's far too hot to even think about wearing trousers or a rain jacket. It rains all the time but you just get wet and it's not that bad once you're used to it. I know the question says one piece of advice but this is very important - don't be put off by all of the rules in the emails prior to the trip - this nearly drove me to canceling because I thought the group leaders were going to be absolute tyrants but they were actually great fun and were always up for a laugh (Pablo the Carey group leader is a legend).
What does an average day/week look like as a participant of this program?
Every day we woke up at 5.30am, breakfast was at 6 (cooked by our host family) and then we met at our clubhouse at 7 to start the trek up to the part of rainforest we were collecting data from. I thought these early starts would kill me but I found I woke up naturally then because it was hot/ light outside. The hike up the 'red hill' in the morning which consisted of about 5 or 6 hills usually with a very steep incline, was definitely the hardest part of the day.
We were lead by our local guide Waneger and carried the quadrants that we used to count the seeds in once inside the forest. We would put our quadrants down and count the seeds under about 6 or 7 trees and take multiple measurements for each one before 12, which was lunchtime back in the village. The ground was often slippery and muddy due to the rain and sometimes vertical so getting data wasn't easy and I was very thankful for my rubber boots given to me by Pablo!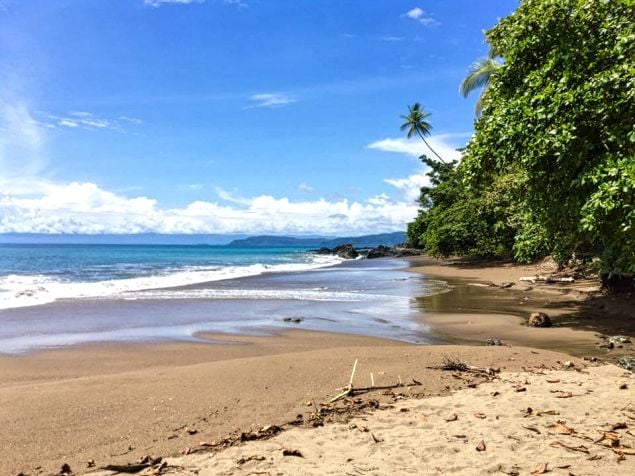 Every day during our lunch break we went for a swim in the sea on the beach which was literally in front of our village. It was always the best part of the day for me as I always came back from the forest covered in mud and sweat..very uncomfortable. After lunch in the afternoon it was very chilled and we just filled up bags of soil and planted seeds that Pablo had collected from the forest so he could monitor their growth rates in his 'lab' as he called it. This was relaxing and always a good laugh.
Work was done by about 3.30-4 and we often stayed around talking after Pablo went home or went to the beach to watch the sunset. Dinner cooked by the host families again was at 6 and then we went to bed at about 7.30! I know it sounds so tragic but this was when the sun went down and we were so tired we could hardly keep our eyes open.
Going into your experience abroad, what was your biggest fear, and how did you overcome it and/or how did your views on the issue change?
To be honest, I was terrified about the whole thing - meeting new people, the food, the insects, and speaking Spanish! Before I went on this trip I had a full blown phobia of wasps and any little insect that moved really fast. Now they don't phase me at all and after sharing a bed with them for the last month I'm feeling positively at one with nature.
The people were all lovely, open minded and adventurous and my both my group on the project and on the adventure tour got on really well.
When you're in the middle of nowhere with nothing but time and nothing else to do but talk (no wifi/signal - gutting) friendships are formed very quickly!
Is there anything you would have done differently on your trip?
I don't think I would have gone on the adventure tour. The volunteer part was AMAZING and I couldn't help but feel that maybe I was ready to leave after that. Despite being assured that it was very good value for 2 weeks staying in nice hotels, traveling and doing activities, I found that it was very fast paced.
We went to loads of places which was great as we got to see most of the country but for me, I always felt quite unsettled, as we usually moved after two days. This was a shame because some of the places we went to I really loved and definitely didn't get to do everything I wanted to do.
The whole last two weeks were very structured and I sometimes felt as if I was on a school trip. Some of the activities like tubing down white water rapids, horse riding, and kayaking I loved but others like zip wiring (which I'm sure was very expensive) I hated. I think everyone else would agree with me that not every activity was to their taste and I felt that if I went without this organization for the last part, I could have saved money on activities and spent more on hotels etc.