Why did you choose this program?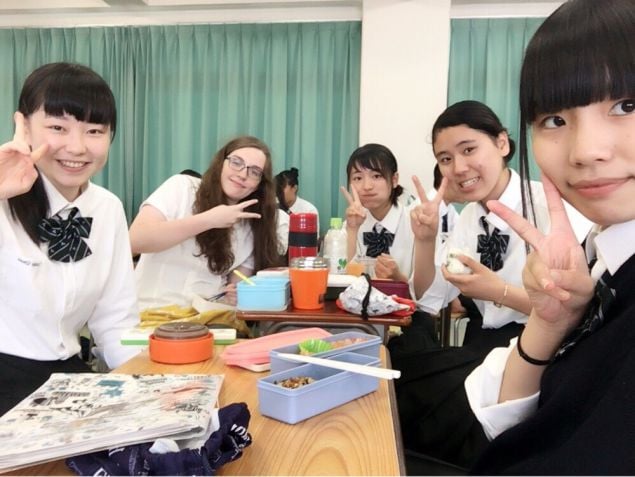 I chose YFU due to its accessibility and large amount of scholarships. It's hard to find such a high quality program, and when it has scholarships that can make a study abroad experience very cheap or even free, it's almost too good to be true.
What did your program provider assist you with, and what did you have to organize on your own?
YFU organized the flights, living arrangements, orientation, set us up with local high schools, and gave us lots of tips and advice. The only thing you have to organize is your own packing, spending money, and personal preparation.
What is one piece of advice you'd give to someone going on your program?
Take advantage of YFU's accessibility. They always respond very quickly, so if you have absolutely any questions or concerns, make sure to email or call. Your problem will almost certainly be solved right away.
What does an average day/week look like as a participant of this program?
For the six week program, it really depends on the local school. For some students that I heard from, they were in school 5 or 6 days a week for most of the program, and could participate in clubs, go sightseeing, or hang out with their host family after school or on the weekends.
I only spent about a week and a half in school, and in that time I spent a majority of the day at school. I often got off the train home at various stops to sight see or buy souvenirs. After my time at school ended, I participated in summer school clubs a few days a week and went traveling with friends, or spent time with my host family.
YFU organized one or two meetings for the students in the area, but it was up to the host family to decide if they wanted to participate.
Going into your experience abroad, what was your biggest fear, and how did you overcome it and/or how did your views on the issue change?
I was scared of how I would handle being away from home for such a long time. I quickly realized that my home, family, and friends would still be out there waiting for me, but I only had a limited amount of time living in Japan with my school and family, so I made sure to make the most of it.
Is there anything else you would like to share with prospective students?
YFU builds a strong connections between all of the exchange students going to Japan. I think it is a very good idea to talk to other exchange students if you are having issues, because they are the ones who will most relate to what you are going through.
On the other hand, don't focus on the other students, because it will always seem like somebody is having a better time and you don't want to get jealous.