Why did you choose this program?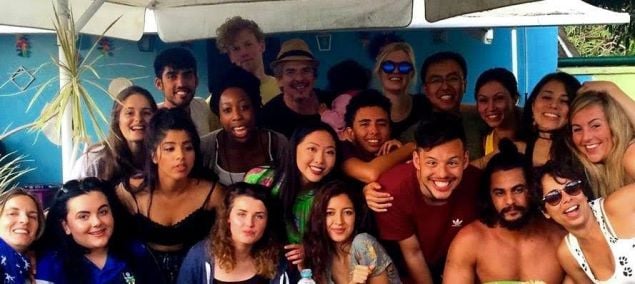 I wanted to know the real Rio and get in touch with the locals through volunteering. This program helped me to gain first-hand experience while using my time in a meaningful way.
What did your program provider assist you with, and what did you have to organize on your own?
Iko Poran is a very professional and experienced volunteering program provider. Before my departure, I got very detailed and helpful advice ranging from visa and insurance information, to security tips. As for my inquiry emails, I always got very good answers in a timely manner. Upon my arrival, I met the welcome staff right at the airport, which made me feel warm and safe.
Before I started the volunteering, I received an orientation covering all aspects of life and volunteering work. Another thing is the guided tour of the city, which was very exciting. I got accompanied to the volunteering workplace. Iko Poran made sure I could start volunteering without any difficulty.
The living condition in the hostel was quite nice. Breakfast was provided and the coffee was amazing. Lunch and dinner were organized on our own, but there were plenty of choices in the restaurants around the hostel.
What is one piece of advice you'd give to someone going on your program?
One piece of advice I would like to give those who are interested in this program is: Don't think too much and worry too much. This program is the best way to use the summer time well.
What does an average day/week look like as a participant of this program?
During a typical week, I worked four days and used the three-day weekend to explore the city. The balance of work and leisure was quite nice. In a weekday, I worked about 5-6 hours.
Going into your experience abroad, what was your biggest fear, and how did you overcome it and/or how did your views on the issue change?
To be honest, the biggest fear of volunteering in Rio is about personal safety, as the violence was portrayed extensively by media. However, after I saw the city and got in touch with the people, I realized most of the fears were created by the media.
The Brazilian people are quite friendly and warm-hearted. I had the happiest time in Brazil. The best way to get rid of the fear is to see the country for yourself and get in touch with the people.
How does volunteering affect someone's life?​
I worked with children in a low-income community. I felt that volunteers could add content to children's after-class time. Also, we let them see and get in touch with some people from other countries, which broadened their visions.
In return, I benefited greatly in several ways. I saw another world and learned so much about this country. I began to think more broadly and critically after the volunteering.