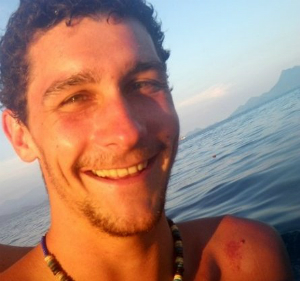 What is your favorite travel memory?
The discovery of Brazil and especially Rio de Janeiro, the warm welcome from the locals and the privilege to be shown hidden paradises such as waterfalls and empty beaches in the city and state of Rio.
Which destination is most underrated? Conversely, which is most overrated?
Fernando Pessoa, a Portuguese poet said that "Everything is worth it if the soul is not small" ("Tudo vale a pena se a alma nao e pequena"). I have never visited Asia, but the corners of Europe, Africa and America that I have discovered and the people that I have met made it worth every minute, every time.
What do you believe to be the biggest factor in being a successful company?
During my experience with Iko Poran Volunteer Abroad, we have met many obstacles that could have stopped the adventure. Self-determination and belief in the original objective is definitely the factor for success.
How have you changed/grown since working for your current company?
From multi-tasking between projects and administration to making different cultures and social layers meet, I definitely feel that I have grown as a more mature professional and more widely as a human being with a better view on society as a whole.
What unique qualities does your company possess?
Proximity with the volunteers locally, strong presence within the local community, and close ties with our international partners that share the ideal of making volunteer travel something meaningful for all sides.
Describe a time when you felt especially proud to be part of your current team
It is difficult to highlight one particular time as so many moments are printed in my mind. I usually melt with the tears and smiles that some volunteers have on their last day of departure, the locals usually respond with the same emotions, and we, the facilitators, are in the middle of this experience. Those are unforgettable moments of pride.