Why did you choose this program?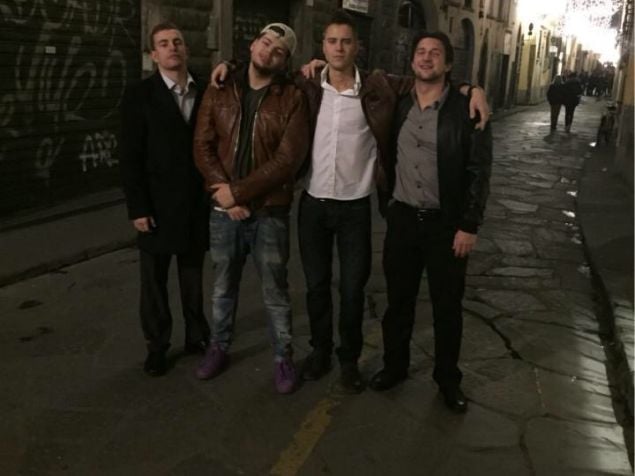 SAI was the program that ran through my college at the time. I knew I wanted to go to Italy and Florence was a very interesting destination for me.
What did your program provider assist you with, and what did you have to organize on your own?
They assisted us with getting settled, giving us events to go to throughout this semester with weekly cooking classes, bookmaking classes, as well as trips every week to somewhere new.
If we traveled outside of SAI, which we did often, we organized that on our own. That being said they were always there for any questions. They also provided orientation, as well as settling in and departure meetings.
What is one piece of advice you'd give to someone going on your program?
I would say first of all do as much as possible and take advantage of the free excursions and night events they offer, because it is just another experience to add to your list. Trust the staff with any questions of concerns you have because they really are great people to that are there for you every step of the way.
What does an average day/week look like as a participant of this program?
We would typically get an email at the beginning of every week with the newsletter and events for each week. I think they offered cooking classes twice a month, as well bookmaking twice a month, and bike rides around Florence every other Saturday.
In the beginning we had the ability to travel to big places around Florence with the group. They also had mid-semester re-orientation, and towards the end they offered meetings to help us pack and other helpful tips.
I also participated in the SAI Global Leadership Program which I met with Regan Wheat, the head director in Florence, to talk about upcoming events and to sometimes run through other schools.
Going into your experience abroad, what was your biggest fear, and how did you overcome it and/or how did your views on the issue change?
I would say my biggest fear was not seeing my friends, my family, or really anyone I had met in my life so far for over three months. FaceTime and texting really helped because I could still communicate and update them on my adventures.
I think they best way people should handle it, or at least I did, is just really become close with your new roommates and friends because you will be with them for the next four months. I was very fortunate I lived with a great group of guys and we had an absolutely great group of other friends as well.
What is the most important lesson you learned during your time abroad?
I would say without question the biggest attribute I learned is to keep and open mind and settle in where you are, because that leads to the most happiness.
Do things you wouldn't normally do in America and find the good in that because you only realize once you have left how amazing the experience truly is.
I realized early that you need to settle in and understand that this is your home for the next four months and to make the most of it. It is a once in a lifetime opportunity so be more open minded than ever to experience new ideas and events because you will never have this chance again.