Why did you pick this program?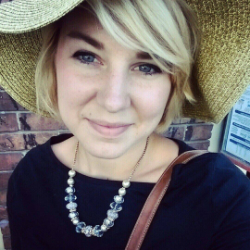 I chose the Study Abroad Italy Program at Florence University of the Arts to further my study in photography. As soon as my professors knew I was planning on going abroad my junior year, they made sure Florence was the place I was headed.
After researching other countries and programs, my study abroad advisor, Dr. Rosemary Sands, encouraged me to apply for scholarships towards my Florence Trip. Earning the Emily Galotta scholarship swayed my decision to attend studies at Florence University of the Arts.
SAI was very helpful with the application process and made sure I was confident about my decision. The representatives were very accessible via email and once I made the trip overseas they were like family when I needed anything. From mailing packages and letters to sending transcripts to graduate schools, the SAI representatives were always there to help! I wouldn't have chosen any other way to go abroad. I can still imagine walking down my street alongside Santa Croce to go meet my friends along the Arno for gelato!
What do you tell your friends who are thinking about going abroad?
Whenever I meet a new student thinking about going abroad I jump at the opportunity to convince them. "It will be the best time of your young life!" There's no better way to see the world and earn credits towards your education at the same time.
The programs are fantastic, you won't be alone in your new country and it will free your mind. It's the easiest way to learn a culture. Foreign Language majors are especially encouraged to go abroad and learn the culture and speak the language daily with locals. I tell those who aren't going abroad that they are missing out on freeing their soul.
What was the hardest part about going abroad?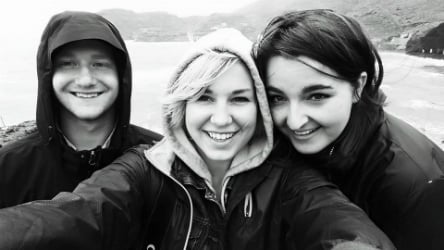 It's hard leaving a close family and your friends from home. Many of us have barriers and like to stay in our comfort zones. Studying abroad in any country is going to push you out of that comfort zone very quickly.
When I arrived in Italy I was dropped off at my apartment with key and a few pointers about how to use the washing machine. I didn't know where to get food, I didn't know the language, and I had just traveled for an entire day. It took some time to get excited about my stay. It was easy to not like things because they were not what I was used to. Plumbing wasn't the same, I had to take shorter showers, I shared an apartment with 3 girls I really didn't know.
However, it turned out to be the greatest experience. You adjust. You learn some of the language. You make friends and skype home only once a week. You get over the scary and learn to see it as adrenaline and learning. Your friends want you to go to Croatia this weekend?! Go! Say yes to things you used to think were crazy! Don't let what you think is different and bad keep you from learning new.
What is one piece of advice you'd give to someone going on your program?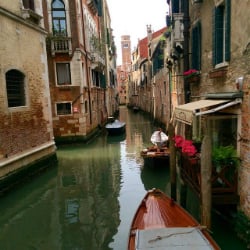 My advice would be to dive into excursions and cooking classes as soon as possible. It's crucial to find friends and get involved in the culture right away so there's no time to crawl back into the "American" shell.
Instead of sitting in your Italian apartment at sunset, go watch it on Ponte Vecchio with some friends. Take the hike up to Piazza Michelangelo within the first weekend so you get the majestic view of the city. Once you realize this is YOUR city for four months, you'll love it and won't want to leave.
It's like a little patch on your soul forever, studying abroad in Italy. No one will ever be able to relate to the free spirit you were in a new city, new country, experiencing a new you.
What do you miss the most about your time abroad?
What I miss most about my time abroad, specifically in Florence, are the friends I made. We had a close-knit group of about 2-3 girls and 4 guys that all lived within the Santa Croce area and we had "our bar" that we went to play darts at whenever someone had a rough day.
The Rumble Rock Bar was our refuge. Matteo the bartender knew us by name and our friends picture hangs on the wall of fame. Each of us won our fair share of 2 Euro dart games. This is just one of the memories we will never forget. We plan on heading back to that bar when we're all forty.
Every now and then we'll text the group message "Meet at Rumble Rock in 10?" And this is so heartwarming and bittersweet. The best thing is that you make friends that all have to come back to the states at the end and then you make plans to visit one another all over the country.