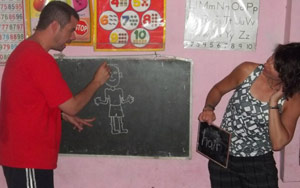 Why did you decide to volunteer abroad with Volunteering Solutions in India?
Corey: I have studied abroad, worked abroad, and volunteered abroad with numerous universities, study abroad, and nonprofit organizations before (in almost every continent). Based on my experience, I have learned what to look for in a "good" (i.e. honest, trustworthy, reliable, enjoyable, participant-focused, safe, room/board/insurances/activity inclusive) abroad program, and Volunteering Solutions appeared (based on the information on their website and the reviews that I found online of them) to be this type of organization. In retrospect, I made an EXCELLENT decision traveling with them, as they met ALL of my expectations.
Describe your day to day activities as a volunteer.
Corey: Every morning started with breakfast between 7:30 and 8am, followed by a short (15-20 min) rickshaw ride to the volunteer site (which, in my case, was a community day center / orphanage for poor or homeless children in the slums). I worked at this site with three other volunteers in the program (and, therefore, felt very safe and comfortable there, as we traveled to and from the site together). Work (which involved tutoring the kids in English and math, playing games, reading books, singing songs, etc.) was from 9:30am-noon, followed by a lunch break (from noon-1pm, which we had at a local restaurant that was a 10 minute walk from the site), and then work from 1pm-3:30pm.
At 3:30 we would leave the site and return to the volunteer home. Dinner was usually around 6pm (if we chose to eat there), and the rest of the evening was free to do whatever. There were two shopping districts in walking distance to the volunteer house, so the other volunteers and myself would often frequent the shops, cafes, parks, etc. there in the evening for entertainment (although it was also very easy to take a rickshaw into town to go to the movies, other restaurants, the mall, tourist attractions, etc.).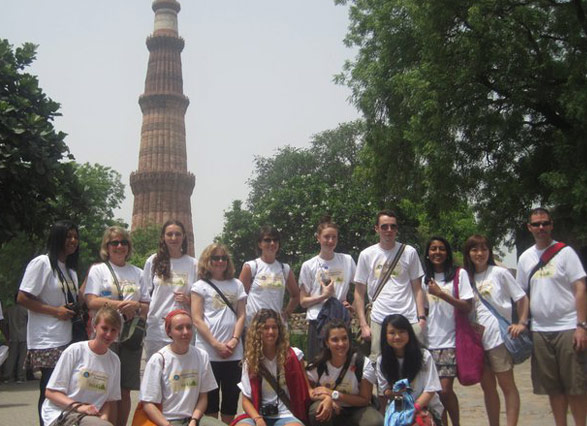 What made this volunteer abroad experience unique and special?
Corey: Rajiv and Priya (the hosts at the volunteer house) were extremely friendly and welcoming. They made ALL of the volunteers feel right at home! It was like having an Indian mother and father for three weeks. They helped us with any questions, concerns, advice, etc. that we had or needed.
How has this experience impacted your future?
Corey: I had an AMAZING time in India thanks to Volunteering Solutions and am actually considering another volunteer abroad experience with them (perhaps to Indonesia or Thailand) in a future summer. I made some wonderful friends through the program (from all over the world) with whom I am still in touch with today! This program continued to nurture my love for foreign travel and service.