Why did you decide to study abroad with AustraLearn in New Zealand?
Alexander: Ever since I saw Lord of the Rings, I've always been interested in New Zealand because of the otherworldly and diverse scenery. I didn't know much about the actual country and when I did research for study abroad options I fell even more in love with the place. I discovered that New Zealand was a very progressive and welcoming country that encourages being an individual and exploration. It took me awhile to decide on Australearn because of the massive amount of options study abroad students have but I'm glad I did. The reason I chose this provider was the way they made some of the more frustrating points of study abroad much more manageable.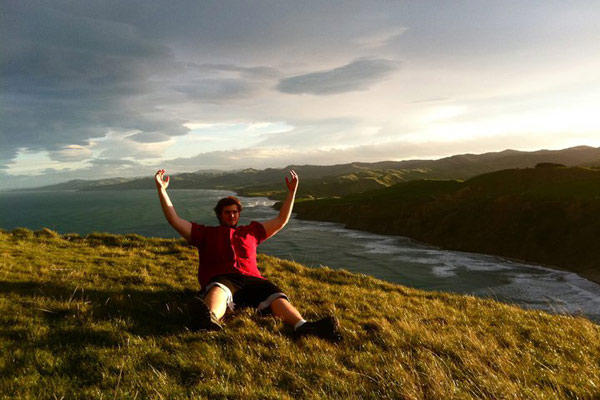 For example: Obtaining a visa was incredibly stress-free and I owe that to Australearn. Their bridging cultures program also was a huge factor as it gives students an opportunity to meet others who are studying abroad as well as the opportunity to do all sorts of things such as jet boating and spelunking in massive glowworm caves. Choosing VUW was easy. I knew I wanted to go to Wellington because of its central location and its status as the cultural capital of New Zealand. After looking around at my options, VUW was best combination of academic choices, student support services, and location as the main campus is just 10 minutes from the center of Wellington.
What made your study abroad experience unique and special?
Alexander: As beautiful as the scenery of New Zealand was, the people were even more so. I showed up to my dorm the first day timid as if I was a freshman at college again but eager to meet some people from another country. I quickly learned that these people are extremely easy-going, accepting, and as ready to adventure as you are. New Zealanders see the act of meeting a person from another country as a challenge to make them fall in love with their homeland and they are always eager to try and impress you and show you around. I made many lifelong friends on this journey and I was able to stay with them at their homes during the waning weeks of my trip which allowed me to see a lot of country without spending much money. The scenery is incredible, but it is even better when enjoyed with great people.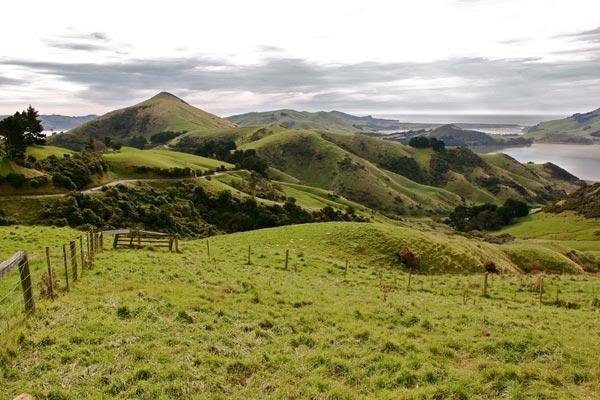 How has this experience impacted your future?
Alexander: The impact this experience has had on my future is boundless. Personally, the fact that I was able to function for a semester without the support structure I had at home gave me a lot of confidence upon returning. I am also a lot more willing to try new things as a result of the open minded attitude I adapted from the New Zealand people. As far as my future after graduating, I plan on returning to the country to either pursue an advanced degree or to find work because it's very hard to picture a life away from New Zealand after basically being in heaven for 5 months.