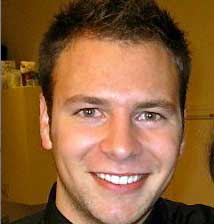 Highlights: The highlight of my trip was hands down my south island road trip. Renting a car with some friends and traveling around the south island for 2 weeks was unforgettable. I got to hike on the beach, bungee jump 440 feet in the Nevis valley, see the most breathtaking sunsets of my life and hike and explore a glacier. Going on a biking wine tour in the Marlborough wine region was fantastic and quite tasty. Meeting fellow travelers as well as local people and sharing my story and how much I was enjoying my time in such a magnificent country was definitely a big part of why I loved it there so much.
Morning: A typical morning during my time in New Zealand could start with a delicious coffee from any of the numerous little coffee shops found around the city of Wellington. From there I would cook up some breakfast and then head to the waterfront or to the local shopping quarter Lambton-Quay. Other typical things I frequently did in the morning were run along the waterfront, head to the weekly farmers market. But to be completely honest, no morning was typical for me, there was always something new and exciting to do in Wellington, that is one of its best qualities!
Afternoon: Afternoons in New Zealand were also never typical. Spending some study time in the library at Victoria University, grabbing a quick coffee with friends, or heading out to the parliament park to read or just relax. Planning road trips with friends was always on the agenda, trying to see every bit of the gorgeous country as we could. Catching up with my friends and family was always done in the early afternoon via Skype or phone, just to check in and let them know I was still having the time of my life.
Evening: I have a hard time thinking of a night in Wellington when I wasn't busy doing something. Filled with tons of tasty restaurants and fun nightlife, there was never a dull moment. Getting a big group of friends together to go out on the town, or see a movie or go down to the waterfront to listen to the waves. The time spent up late studying for the final exams was still a blast, because I was in good company with new friends and classmates. Camping out when on road trips, getting to literally sleep under the stars on a black sand beach is something I will never forget.