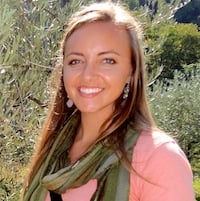 Why made CEA a standout option for your study abroad program?
Brittany: Initially I chose to study with CEA because I decided to go abroad last-minute and didn't have time to complete the necessary paperwork and requirements for my University programs. But, I am SO glad I went with CEA. They are an amazing company that really works with each individual student. Every opportunity they offer you is designed to immerse you in the culture of your host country which allows you to gain the full experience of living abroad. We went on excursions to wineries and played traditional games with locals. We could dive into the culture without the fear of being laughed at which of course meant we were often laughing at ourselves!
Even when you return, CEA doesn't stop checking in on you. They make sure you had a great experience and then they give tips on how to readjust to being back in the US. They also have provided me with an internship opportunity so I am currently an Alumni Ambassador and I am so lucky!
If you could go abroad again, what would you do differently?
Brittany: Absolutely nothing. Everything was perfect! In fact, I am going abroad again. You'll just have to read a little more to find out what I am up to. ;-)
How has this experience impacted your future?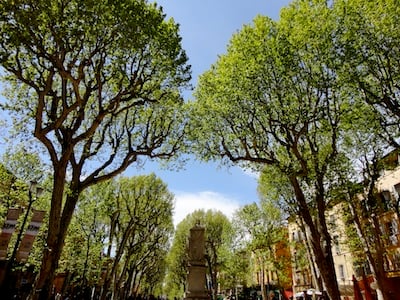 Brittany: My year abroad changed my life. Because of my experience and how I fell in love with everything French, I have decided to continue my education abroad. I graduate in spring 2013 and beginning fall 2013, I will be attending the Université de Bordeaux III located in Bordeaux, France. I will begin to pursue my Masters as well as my Doctorate. I plan to teach English at a high school or university level in France. During my collegiate career, I was fortunate enough to have a professor who inspired me and pushed me to go abroad. She is now an amazing mentor and friend and some day, I hope to inspire my students as much as she will always inspire me.
What is one activity in France that prospective study abroad students can't miss out on?
Brittany:One thing you can't miss out on is the travel. Go to Paris and check out the twinkling lights of the Eiffel Tower at night, swim in the Mediterranean, and if you are in Aix, don't forget to jump in the Rotonde and climb the St. Victoire!
Lastly, surround yourself with a great support system before and after you go. I can't end with anything other than a huge THANK YOU to everyone who helped me! I couldn't have done any of it without my Gma, my family, my friends and all my professors at CSUSM. I love you all!
Day in the Life:
Highlights: The best moment of my academic experience from abroad was discovering that I really could speak French. I began studying French in high school but I didn't really learn it, or discover my passion for it, until college. Before my departure, I only had two semesters of university French and I thought I could speak it, understand it, and write it beautifully. Key words being: I thought so. After about the first 48 hours in France, I realized I didn't know as much as I thought. At first, I was terrified. Not about being in France, but I was terrified that I wouldn't be as successful as I wanted to be. But I just needed to embrace the Southern culture and relax and in time, things would change. After only about six weeks, everything began to click. There is a moment known as the "click" where all of the sudden, another language just makes sense. I got there! Realizing that I could switch between English and French was amazing!
Overall, the highlight of my trip would be finding myself. This was the first time I had moved out and away from home so I had many life lessons to learn and I had to do them on my own. Walking through the small streets of Aix, sitting in a café or park, and making international friends allowed me to see myself in a new light. I began to change and find my passions as an individual. I think that being in France, in a place that was unfamiliar, gave me the opportunity to create a new form of familiar. What I mean by that is, it was a new place, a new life and a new experience and it was a time to create new memories. Who I am changed based on my experiences and I loved it. It wasn't a forced change, it just happened. I found myself feeling more natural, more "me" and now I find myself split between two places; San Diego and France, both of which have become home.
Morning: During the week, my days started early, typically around 8am, with French Grammar classes followed by my elective classes in history, literature, and phonetics. I know it sounds like torture but I loved being up early. I was the only roommate in the apartment with classes that early so it gave me the opportunity to eat breakfast and have a quiet moment to myself. As long as it was warm, I would make coffee or have a glass of orange juice out on our terrace before going to get ready for the day.
Our terrace (and apartment for that matter) was right off the Cours Mirabeau, the main street in Aix. So, form the terrace you could see and hear the sounds from the street. Personally I loved seeing the trees change depending on the seasons. Weekends would be a little slower. Saturday's I would always get up and head to the market to do a little shopping for fresh, local produce as well as some items traditional to the South of France such as olive tapenade and lavender honey. So delicious! Many of the vendors would actually allow you to try their products before purchasing them. Everyone was so friendly and I actually began to go to the same vendors each week and we would have conversations about anything and everything.
Afternoon: My classes typically finished around 3pm so after class I would go to one of the local parks and sit and read. Or I would just walk around Aix and try to discover something new. During my time abroad I kept a journal so I would bring it with me and write as often as I could. Often times there would be a large group of us sitting in the park having some wine or playing games. It was just a perfect place for all of us to hang out and enjoy the beautiful weather.
Evening: I was fortunate to find a few easy jobs while living in Aix. My program director Vivienne connected me with a couple families who wanted me to either tutor or teach English to their children. So, in the evenings a few days a week, I would go to individual homes and practice English with French children. It was so fun! It made me realize just how much I love languages.
On weekends, my evenings would start with dinner. Sometimes we would have dinner parties with all 5 of my roommates and our friends. After these evenings, we would hang out and open some wine before heading out to dance clubs. On nights where I didn't feel like going out, my roommate and I would often watch a movie (or two) in bed and just relax. Either way, it was fun!