CEA Study Abroad in Aix-en-Provence, France
Term
Academic Year, Fall, Spring, Summer, Winter
View Other Details

Program Details

Degree Level

High School Diploma

Associates

Bachelors

Housing

Apartment

Host Family

Pricing

Price Details

Included: Personalized Pre-departure Advising; Tuition & Registration; Travel Medical Insurance; On-site Orientation; Housing; Volunteer Opportunities; On-site Staff Support; Excursions and Cultural Engagement; Host Institution Services & Amenities and more. Scholarships available.

What's Included

Some Accommodation

Activities

Airport Transfers

Classes
83 travelers are looking at this program
Located just 19 miles north of Marseille, the country's second-largest city and primary commercial port, Aix-en-Provence is a small, walkable city in the south of France with beautiful tree-lined boulevards, historical public squares, artisanal shops, cafés, churches, historic mansions, and over 20 fountains that reflect the city's origin as Roman spa town. It is an ideal location for day trips to the Mediterranean coast, the French Alps, and Paris.
Our Aix program is designed for students at a high-intermediate or above French language proficiency. Although courses are offered in English and French, four semesters of French are required; intermediate students are accepted on a case-by-case basis.
Interested? Click the "Visit Site" button to learn what's waiting for you!
Program Highlights
Hands-on learning experiences that transform the world abroad into a classroom
Personalized Pre-Departure Advising, including visa and immigration support
Courses offered in English that fulfill major and general graduation requirements
Comprehensive on-site support, including 24/7 emergency phone
Career workshops, Internships Abroad, and Alumni Ambassador positions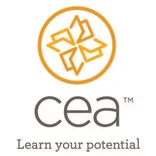 CEA Scholarships and Financial Aid
Studying abroad will change your life, improve your employability, and enhance your global competence. That's why we commit more than $2.0 million each year to our financial and scholarship programs.