CEA CAPA Education Abroad in Aix-en-Provence, France
Term
Academic Year, Fall, Spring, Summer, Winter
Need-based funding, Merit-based funding, General grants/scholarships, Payment plans, Work study, LGBTQIA+ funding, BIPOC funding
View Other Details

Program Details

Degree Level

High School Diploma

Associates

Bachelors

Housing

Apartment

Host Family

Pricing

Price Details

Included: Personalized Pre-departure Advising; Tuition & Registration; Travel Medical Insurance; On-site Orientation; Housing; Volunteer Opportunities; On-site Staff Support; Excursions and Cultural Engagement; Host Institution Services & Amenities and more. Scholarships available.

What's Included

Some Accommodation

Activities

Airport Transfers

Classes
87 travelers are looking at this program
Located just 19 miles north of Marseille, the country's second-largest city and primary commercial port, Aix-en-Provence is a small, walkable city in the south of France with beautiful tree-lined boulevards, historical public squares, artisanal shops, cafés, churches, historic mansions, and over 20 fountains that reflect the city's origin as Roman spa town. It's an ideal location for day trips to the Mediterranean coast, the French Alps, and Paris.
Our Aix program is designed for students at a high-intermediate or above French language proficiency. Although courses are offered in English and French, four semesters of French are required; intermediate students are accepted on a case-by-case basis.
Interested? Click the "Visit Site" button to learn what's waiting for you!
CEA CAPA provides, in conjunction with Diversity Abroad, Destination Guides which provide resources and tips for Black/African-American students, Latinx students, Asian American students, and all other students of color.
Through our personalized advising, CEA CAPA takes steps to understand the needs of a diversity of student identities like the LGBTQIA+ community. In addition to diversity and identity training, CEA CAPA leadership engage in continuous department level project work to identify and revise policies and practices using the appropriate Justice, Equity, Diversity or Inclusion lens as a frame to reduce bias and barriers that impact students, faculty, and staff. CEA CAPA is intentional in elevating diverse student voices and providing a platform for a broad array of identities to share their experiences abroad. The CEA CAPA World Blog promotes stories and personal experiences from the perspectives of diverse student bloggers and vloggers.
CEA CAPA is willing and able to assist students with learning disabilities and physical disabilities. Students are requested to disclose disabilities through the application health forms as part of their application and in discussion with their application advisor or program manager. The earlier CEA CAPA is made aware of learning or physical disabilities the better we can work with the student, institution, and overseas team to tailor an Individualized Education Program if necessary to support the student.
CEA CAPA makes a conscious effort to create study abroad experiences that leave a positive impact on host communities. Each location implements a variety of strategies to support the local community and promote sustainability. Examples include:

Use of recycling bins in Study Center locations and in CEA CAPA housing

Signage in CEA CAPA housing urging students to limit water and electricity usage

Students are often given reusable bags and water bottles upon arrival to limit single plastic use

Students are provided with instructions for acquiring transportation passes to promote use of public transportation rather than taxis
Program Highlights
Hands-on learning experiences that transform the world abroad into a classroom
Personalized Pre-Departure Advising, including visa and immigration support
Courses offered in English that fulfill major and general graduation requirements
Comprehensive on-site support, including 24/7 emergency phone
Career workshops, Internships Abroad, and Alumni Ambassador positions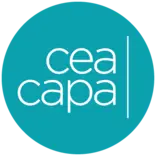 CEA CAPA Scholarships and Financial Aid
Studying abroad will change your life, improve your employability, and enhance your global competence. That's why we commit more than $2.0 million each year to our financial and scholarship programs.