What originally inspired you to teach in Namibia with World Teach?
Mattie: I was interested in gaining more international living experience for a career in cross-cultural consulting. However, after the experience, I became more passionate about international education. I had always felt drawn to the African continent. As a college sophomore, I attended an information session with WorldTeach in our career office and had always kept the opportunity in mind.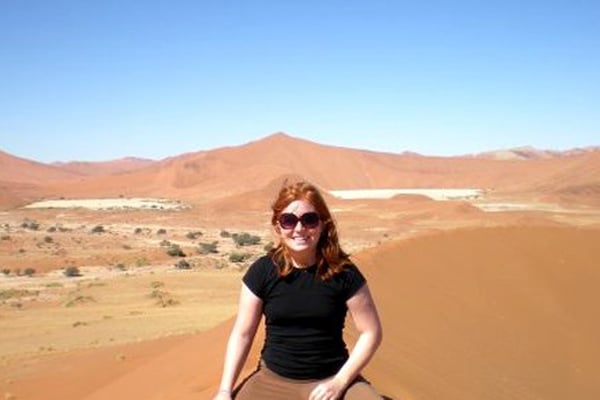 After deciding to commit one year to an international service experience, I compared WorldTeach to similar programs. I found that WorldTeach had the most reasonable costs, a good reputation and authentic partnerships with the Namibian government. After reviewing the different country programs, I chose Namibia because it was the country I knew the least about and was, therefore, intrigued. After speaking with a returned volunteer in my interview, I was certain that it was the experience for me!
Describe your day to day activities as a teacher?
Mattie: I was in the classroom from 7am-1pm Monday-Friday. I taught English, Mathematics and Basic Information Sciences to classes of 35-40 sixth and seventh graders. Out of seven class periods per day, I usually had two free to plan or grade. The teaching hours, subjects, grades and free periods vary vastly depending on your specific placement. In the afternoons, I took the initiative to be involved in a variety of extra-circular and community activities.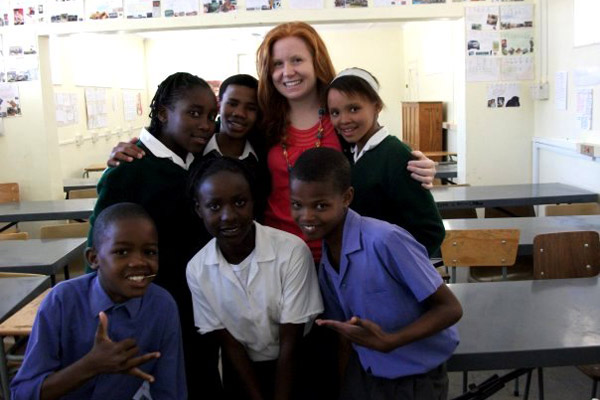 At my school, there was no counselor or librarian so I took on these roles. I also facilitated computer classes. As a member of municipality counsel, I helped facilitate various community outreach projects and motivational talks. I developed and implemented an 'Alternatives to Corporal Punishment Workshop' for my colleagues and a 'Rights and Responsibilities' workshop for my students. I also developed and implemented a 'Guardian Teacher Plan' to improve academic performance.
How has this experience impacted your future?
Mattie: The experience was transformational both personally and professionally. The perspective I gained from working with a marginalized community gave me immense gratitude and compassion for others. As a recent college graduate, I was able to take the time to carefully meditate on my past experiences and future aspirations.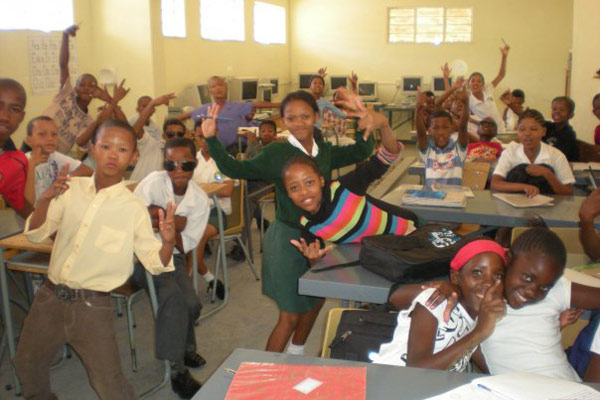 The experience helped me realize more focused professional goals. The experience was incredibly challenging but with that, came immense rewards. I was able to use my strengths, knowledge and passion to successfully advocate for positive change and in a (hopefully) sustainable way. I enjoy still being in contact with my students and colleagues over 2 years later.