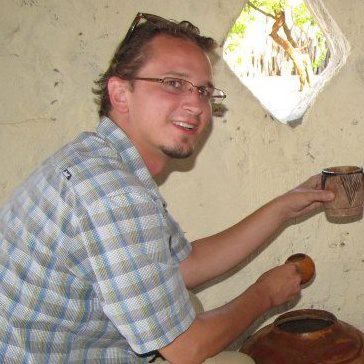 What makes teaching in Namibia with WorldTeach so special and unique?
Bret: Namibia is doing a lot of work to invest heavily in education through a variety of ways. WorldTeach volunteers have the opportunity to be in a front row seat and witness development with education. They can greatly impact the country by helping to implement these national plans. There are also many Namibian schools, in many locations, where volunteers can be matched. Finally, information technology is on the rise, with internet connection and laptops becoming more and more common. WorldTeach volunteers will be on the cutting edge of globalization and technology, and can have a huge impact training both students and teachers in basic computer literacy.
Did you teach abroad? If so, what inspired you to go?
Bret: Yes, I taught in Namibia for two years before becoming the WorldTeach in-country Director. I always wanted to volunteer and WorldTeach was the perfect match for my skills and interests.
What should teachers know about the classroom and workplace culture in Namibia?
Bret: Overall, Namibia is a very welcoming country. Teachers are respected in the community, and although volunteers here do attract a lot of attention, they typically have a positive experience in their school and community. Students love having volunteers, but can be really shy at first. One challenge is finding a balance between helping staff and doing things for them. To truly be sustainable the volunteer should really train teachers instead of doing specific tasks for them.
What can you tell us about the current state of education in Namibia? How do you see this changing in the next 10 years?
Bret: Again, Namibia is investing heavily in their education system, but implementing these plans is still a huge challenge. Over the next 10 years, I would expect the main goal of implementing learner-centered education to be the same. One area that is vital for WorldTeach to take part in is information and communication technology (ICT), and we are moving forward in this regard. For example, the majority of our volunteers are involved in ICT in their schools in some way. WorldTeach is developing a volunteer handbook to help strengthen ICT at schools, and is also hosting an ICT conference this year to present the work of this term's volunteers, as well as develop a sustainable plan with school principals and the Ministry of Education.
What is one piece of advice you would offer someone considering teaching abroad in Namibia?
Bret: Learn to cook and be self sufficient.