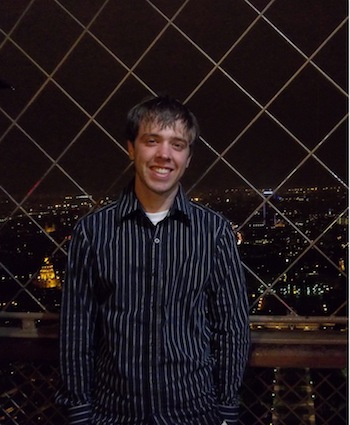 Why did you decide to study abroad with CEA in Spain?
Shane: Coming into college, I knew exactly where and when I wanted to study abroad. Returning to Spain after taking a short trip in high school was a no-brainer, but I had no idea there were various programs to support different options. At first, I looked into a program that would support classes for both an International Business and Spanish minor. Unfortunately, I felt that Penn State didn't provide quality programs going to my destination of choice, Barcelona.
Friends of mine who had completed Penn State abroad programs told me to try a non-affiliated program because they felt too sheltered in their experiences and were not as integrated into the Spanish culture. With this and other personal guidelines in mind, I researched all the possible programs available using Google and various study abroad websites. Eventually, I stumbled across CEA and knew it was the perfect fit for me. It taught classes in both Spanish and English, had great reviews, incorporated students from across the country, fit my time constriction of 5 summer weeks, and even provided classes that would substitute for my Spanish minor. With all these factors in mind, I was further reassured through a guided application process where CEA's staff take the time to answer any of your questions and make sure you're on the right track. Soon enough my application process was complete, and I was on my way, halfway across the world, to the time of my life.
What made studying in Barcelona a unique and special experience?
Shane: During my trip in Barcelona, CEA continued to fulfill my expectations. I traveled abroad not knowing a single person, and left having made a great group of friends that I keep in touch with. They're even scattered across the nation from the northeast to the west coast and we've still visited each other multiple times.
Also, the professors and staff were very helpful and made you feel like you could trust them while being so far away from home. Not only did they take the time to be personable and converse with you on a regular basis, but they taught some of the most interesting and applicable classes I've attended during my college years thus far. These two main factors, combined with adventurous excursions, CEA socials, and a tremendous program atmosphere, made my time abroad a definite success. It sounds like a cliche, but the times you have and memories you make with CEA will last you a lifetime and you'll want to go back the minute you come back home.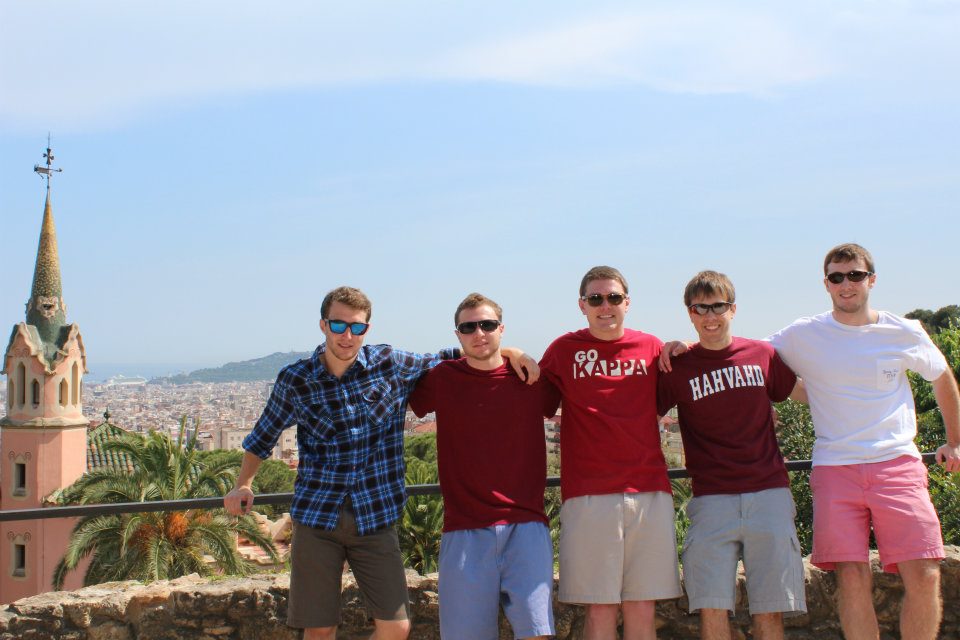 Describe ways you are connecting your experiences abroad with CEA to your campus lifestyle.
Shane: This past semester, I wanted to give back to CEA so I interned with them as an "Alumni Ambassador" on Penn State's campus. With my partner intern, we started this brand new program to make more Penn State students aware of CEA's abroad opportunities and to help any prospective students with potential questions to studying abroad. We held informative meetings, creatively recruited, and did anything in our power to push CEA's name out there. By the end of the semester, not only did we successfully launch the ambassador program but also we gave it a great head start to fellow alumni ambassadors who end up taking future positions.
Going forward, I plan to keep my options open about my career. I don't know exactly what I want to do in the business world, but CEA has fortified my dream to make a global impact. Furthermore, CEA taught me that it's okay to try and fail; if you want something bad enough, sometimes in life you just have to go for it and figure the rest out along the way. No matter where I am five or ten years from now, I'll still look back and have no regrets whatsoever from my incredible journey. I'm extremely happy I chose CEA as the program for me, and I know it has given me an experience that won't soon be forgotten.