Why did you decide to study abroad with CF?
Czessie: I had always been interested in travelling abroad, and in particular to the Caribbean. Haiti, in particular has fascinated me due to its rich culture and history, despite its underdeveloped status. Thus when offered the opportunity to attend the Haiti Electoral Study Trip during my time at Yale, I jumped at the possibility. As election time is notoriously a dangerous time to be in Haiti, I was put at ease by knowing that the Colline Foundation would be facilitating our travels and accommodations. They did a fantastic job of making sure that we were safe as well as felt safe. I was so interested and impressed by the work that the foundation does that I later came back to Haiti on the Volunteer trip. I simply can't wait for the Haiti medical venture that they're introducing this summer.
What made this study abroad experience unique and special?
Czessie: Study abroad experiences are as much about learning about oneself as it is about learning about the country you are (however briefly) inhabiting. Though I didn't spend a long time in Haiti during my study abroad experience, I strongly felt as though the foundation did a very good job of balancing both these fundamental and necessary aspects of my experience. We were able to travel to a variety of places (from the embassy to medical schools, to IDP camps ) and speak with and interview distinguished individuals (i.e. presidential candidates, UNDP officials, and news anchors). After going through this remarkable experience, I was convinced that I wanted to continue visiting Haiti and working with this foundation.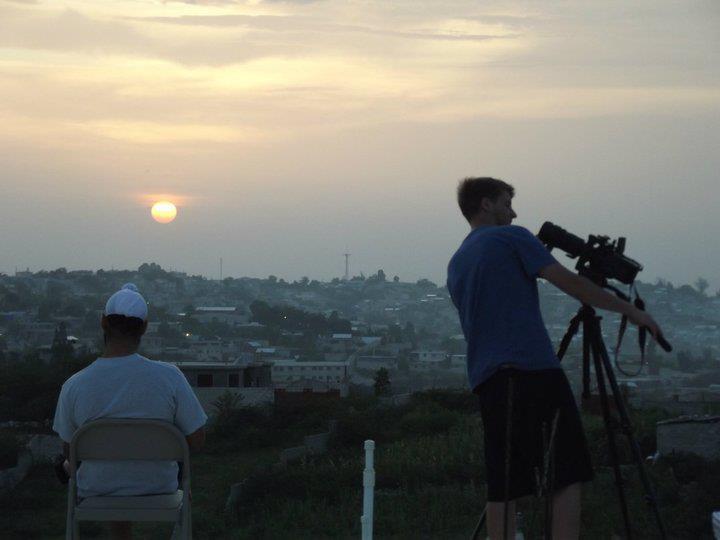 How has this experience impacted your future?
Czessie: I am going into the medical sector and intend to work closely with underserved communities, so this experience has given me the opportunity to grow personally, professionally and academically. Academically, I have been exposed to a variety of possible fields of interest (in particular, infectious disease). Professionally, I have been able to gain influential contacts, such as global health leaders, business executives and prominent political figures. Personally, I have been able to witness within myself a significant amount of emotional growth and fortitude. My experience continuously makes me work my hardest, and more importantly, continuously strive to become a better person than I was yesterday.