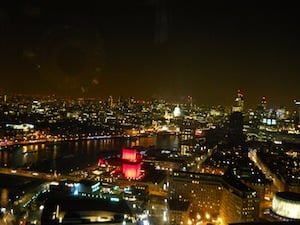 What was the highlight of your trip?
Donias: My highlight would certainly have to be the amount of information I absorbed in my classes as I was really interested in learning more about the history of American-British relations and more about Shakespeare and Chaucer. The level of analysis available and the talks I had one-on-one with the teachers were amazing and the teachers were very welcoming. I also loved their library. It was stunning to look at and had unlimited resourced.
Outside of academics, my highlight of the trip was exploring the different historical parts of London and visiting Shakespeare's Globe Theater. I did a tour of the Globe and learned a lot about Shakespeare's time. Another one of my highlights was being so close to continental Europe that I was able to explore 7 other countries (Scotland, Turkey, France, Belgium, Albania, Poland, and Sweden) within the span of 5 weeks. I love to travel and explore new countries and I must say that they were all incredible as they each had their own identities and joys to offer. I especially enjoyed Turkey, France, and Belgium and cannot wait to return to them.
What was your typical morning like?
Donias: A typical morning in London involved me waking up, grabbing a bagel and walking (about 10min) to UCL and attending my classes which I found very entertaining and educational. (Yes even the one that met at 9am!) All the classes were taught by amazing teachers who were easy to approach and knew way more than I thought possible about history and English. I usually had about an hour break between classes so I stayed on campus, either in the dining halls with some friends, or the library, or the student union (a building where students could go and just hang out). On the weekends I tended to wake up a little later and cook myself an omelette or make toast.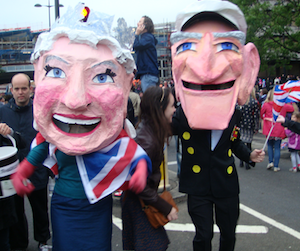 How about your afternoons?
Donias: After walking back from school I would group a quick lunch and then either meet up with my friends to go exploring London or simply walk around on my own. London is so much fun to walk around as there are always new places to discover. My favorite thing to do was walk by the Thames or through Regent Park or Hyde Park. It was very relaxing and beautiful scenery. During the weekend I also tended to go exploring further away and try to find markets. There was one right next to us and then my favorite was Borough Market. It is simply amazing and a must for anyone who is in London. It provides food from all over the world and great desserts. I loved the exotic meat section where I got a kangaroo burger. There was also an authentic gelato shop near Borough that was amazing!
And your evenings?
Donias: In the evening time, after walking around, we tended to be tired and need to eat so we cooked together as a group in our kitchen. This made eating much more affordable and it created a great sense of community in our flat. We go to know each other and spend a lot of time together trying each other's dishes. After cooking and eating we would hang around and talk some more and afterward we would go out to local student bars where we met many interesting and local people who were very inviting. I also tried to attend some shows in the theater district and I must say Les Mis is phenomenal!