Why did you pick this program?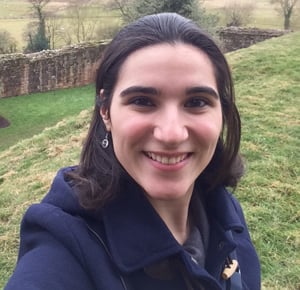 I was looking for new film classes that would teach me about production and culture in a thriving environment. The IES: London – Study London, offered film courses that teach film history and technology from a British perspective, rather than just teaching production.
In addition to their film courses, I was able to learn about theater and Shakespeare through courses that actually take you into the city to explore and experience the culture first hand. Lastly, I knew language was not a strength of mine. Being in London allowed me to be able to communicate fully with the people around me but also be exposed to different cultures.
What do you wish someone had told you before you went abroad?
Before I went abroad, I wish someone had told me to be more open in terms of making new friends. Some people are very outgoing, and I am not one of those people. During the beginning of the program I met a few people and stuck with those people. At the end of the program I realized that out of a program of 150 students I only knew about 20 of them. If you keep yourself open to meeting people you can go on many more adventures and experiences!
What is the most important thing you learned abroad?
One of the most important things I learned abroad, was not necessarily about myself, but how vastly different the film culture is, as an industry but also as a social activity. I now have a goal to move out to London after I graduate to learn more about the film industry and to help improve the quality so that someday it will be able to compete with Hollywood.
What do you tell your friends who are thinking about going abroad?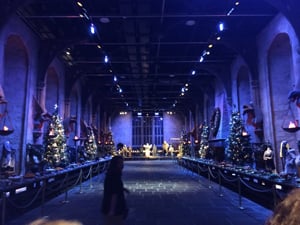 I've been telling my friends that they really need to do it. Forget about FOMO back home because if you don't go you're still putting yourself through FOMO by not going. And honestly, you still have a year (or if you're a sophomore, two) left at the same college campus. You can be caught up in all of the gossip and sporting games in basically an hour once you return from home. Nothing will change on your campus, but studying abroad will really change you.
What was the hardest part about going abroad?
The hardest part about going abroad was cooking for myself. I had never cooked for myself before and it was a struggle to find foods that I couldn't burn or had the patience to wait for it to be done. Luckily I was hosted by a family several times and my fruit, meat, and veggie consumption stayed in relatively healthy numbers. If you don't know how to cook, I highly recommend that you get a little experience under your belt before going abroad!
What's your favorite story to tell about your time abroad?
My favorite story to tell about going abroad is the time I went to the "Cinderella" premiere. The premiere was being hosted at Leicester Square at the Odeon theater. Being a huge fan of Disney I was determined to go and see the stars and by some miracle I ended up right in front of the theater doors! I got to see all the stars (they were like a foot away from me), listen in on amazing interviews, and took a ridiculous amount of pictures so I never ever ever forget it.
If I had been in America I would have been on the other side of the coast, watching the highlights of the premiere on Youtube. In London all I had to do was take the Tube for 15 minutes and I was there.
What made this experience unique and special?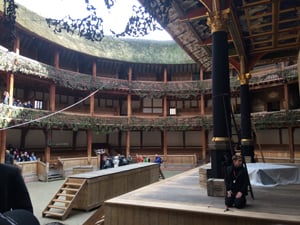 My experience was unique and special because I was able to connect my passions and hobbies to London. I was able to keep dancing by taking classes at a well known dance studio. I was able to make a film about Abbey Road.
If you just do all the stereotypical things (London Eye, Big Ben, West Minister Abbey, eat fish and chips) your trip doesn't feel special, it feels like you're a tourist. I did not want to feel like a tourist and towards the end of my trip because I was living like a Londoner, I felt like a Londoner.
Tell us about an experience you had that you could not have had at home.
Everything that I experienced in London I would not have been able to experience at home. Literally everything! Example: seeing a horse and carriage with a police escort going down the road with cars.
What is one piece of advice you'd give to someone going on your program?
I know no one wants to hear this but: don't try to have a long distance relationship. Out of the 5 of us girls, all of us broke up or got broken up with our boyfriends during our time abroad. The truth is, being abroad and having a significant other back home puts a huge weight on you. You miss them, so you feel sad. You feel like you have to tell them everything you're doing everyday, but you can't because of the time difference.
You miss out on being social and having fun because you are Skyping with them to try and make it work. Then you get really upset when it doesn't work. My advice: put a "pause" on the relationship. Seriously -- be single while abroad and you'll feel fantastic (besides you might meet someone over there!).
What made this trip meaningful to you, or how did this trip change your perceptions or future path?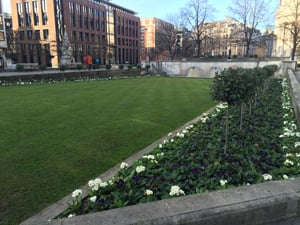 My study abroad experience has greatly impacted my life. I plan on looking for work in London after graduation and returning during winter break to reconnect with some local friends I made. London really does feel like my second home and I miss it very much!
What's the dating life like in London?
During the first few weeks some girls and I got Tinder accounts. Not only do you get to meet and interact with locals, but they give you a really unique perspective on a city you're just getting to know. When one of us wanted to meet one of the guys from Tinder we would go in a group and look after her to make sure nothing bad happened.