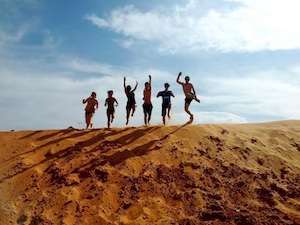 Why did you decide to volunteer with Frontier in SE Asia?
Miri: I previously volunteered with Frontier in 2005 on their Nicaragua expedition, and had so much fun that it inspired me to get into Wildlife conservation as a career. So I returned as South East Asia Trail Leader in 2012 after graduating from Bournemouth to help other volunteers enjoyed their experience as much as I did.
Describe your day to day activities as a volunteer.
Miri: As a volunteer in Nicaragua, every day was different as we travelled to many different beautiful locations, from camping on top of a volcano to setting up camp in the forest. We would start the day early in camp with my fellow volunteers and make breakfast. We would then go carry out bird surveys, teach English with the local community, conduct vegetation surveys, grab a little lunch while sunbathing on the beach and in the afternoon, we conducted reptile and amphibian surveys. In Asia, I lead the South East Asia trail, and this was an entirely different experience. We spent one month volunteering in Cambodia, either in the Cambodia Forest program, or teaching in Siam Reap. These were both amazing experiences with volunteers being given the opportunity to do a BTEC in Tropical habitat conservation or TEFL training.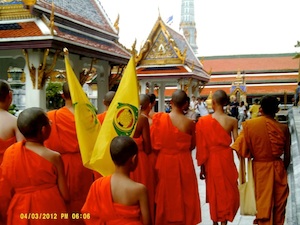 What made this experience unique and special?
Miri: So many different things! Where do I begin? Not only was it so exciting to lead the trail and making sure the volunteers had a great time, but it was great fun to be a part of the experience myself. We were able to met amazing people, surf amazing waves, go sand boarding in Vietnam, swim in waterfalls, ride elephants in Thailand, visit beautiful temples and wander the markets in Cambodia. It really was a life changing experience.
How has this experience impacted your future?
Miri: I have been travelling on and off for many years now, and this experience has convinced me that I want to continue working with NGO's and travel the world, which will hopefully have a positive impact on both the local countries and the volunteers. There are so many countries to experience and I hope to work again with Frontier in the future.